Khloe Kardashian's Botched Surgery Exposed
The Kardashians spoilers reveal Khloe Kardashian's botched surgery. She admitted to getting a nose job in the past. Some fans are saying that she took it too far. Keep reading to learn more.
The Kardashians Spoilers: Khloe Kardashian's Crooked Nose
According to The Kardashians spoilers, Khloe Kardashian's crooked nose was exposed. Fans noticed that it looked different in a new selfie she posted on Instagram.
Khloe still shares photos on Snapchat. In one of the series of pictures, the Hulu star puckered up with her daughter True Thompson, and niece Dream Thompson.
Khloe wore a black hooded sweatshirt with matching sunglasses. Her blonde hair was styled around her face. She puckered up for the camera as her nose twisted to the side. True and Dream smiled for the camera in all their cuteness.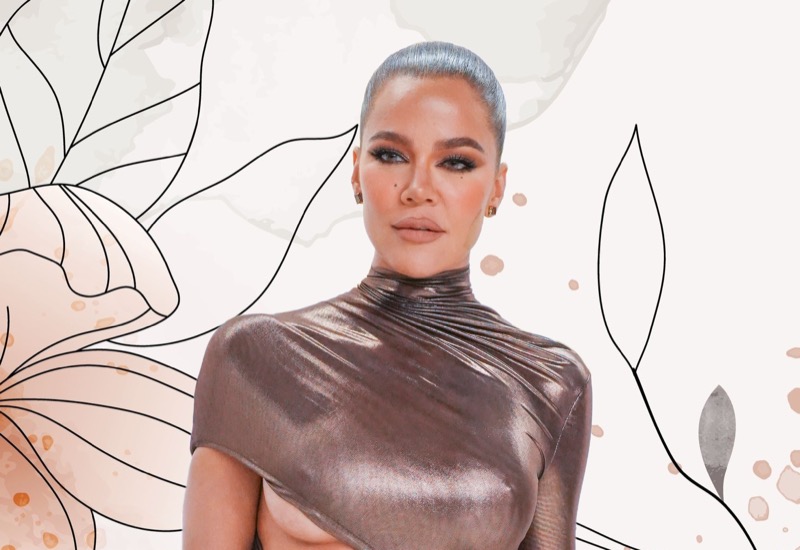 Khloe Kardashian captioned the shot: "My Dream Girl Was With Us And We Had The Best Day."
The Kardashians spoilers reveal that Khloe attended Dream's seventh birthday party. The outdoor lavish affair came complete with its own spa.
However, most fans were distracted by Khloe's botched nose job. They couldn't help but notice how crooked and unevenly shaped it appeared.
One fan took to Reddit to share a screenshot of Khloe's Snapchat photo. The thread reads: "Khloe's nose is running from her mouth."
Another user responded: "Omg it's so crooked!!! I feel like that would make me squeeze lol. And her lips looked chapped af??"
"Soooo wonky!" a third one added.
The Kardashians Spoilers – Khloe Kardashian Confirms Nose Job
The Kardashians spoilers reveal that Khloe Kardashian had a nose job. Back in June 2021, she admitted that she got nose reconstruction surgery and Botox injections. However, some fans think she had more surgeries than she cares to admit.
Khloe has been at the center of plastic surgery rumors for years. Many are convinced that she got facial plastic and reconstruction surgery.
On another Reddit thread, some fans alleged that Khloe changed her appearance. They compared her present-day self to an old photo of her at 22.
"I look back at a photo like this and it makes me so sad. because wow Khloe looks absolutely stunning. Tall and statuesque with an hourglass figure, pale skin, and striking hazel eyes," the fan noted.
What are your thoughts on Khloe Kardashian's nose job? Do you agree that it looks crooked? Sound off below in the comment section.
As always, check back for more of The Kardashians spoilers, news, and updates.
Editorial credit: lev radin / Shutterstock.com