Kim Kardashian Is Looking For A Nerd Boyfriend
Say what you will about someone like Kim Kardashian, but at least she is someone who knows exactly what she wants. The reality television star was spotted wearing a "I Love Nerds" t-shirt at an NBA basketball game recently. Keep reading below for everything you need to know.
Kim Kardashian – Is Looking For A Nerd Boyfriend
While Kim might look like she's someone who has been unlucky in love with her track record, that doesn't mean she's giving up for love. The single mother-of-four made it pretty clear that she was looking for love with "nerds" at a Lakers game this past week. S
he was also spotted having fun and giggling courtside with her friend, Sarah Staudinger while watching Tristan Thompson play.
Back in March, it was reported that Kim Kardahian is ready to date again but she just doesn't want to date someone who is already famous.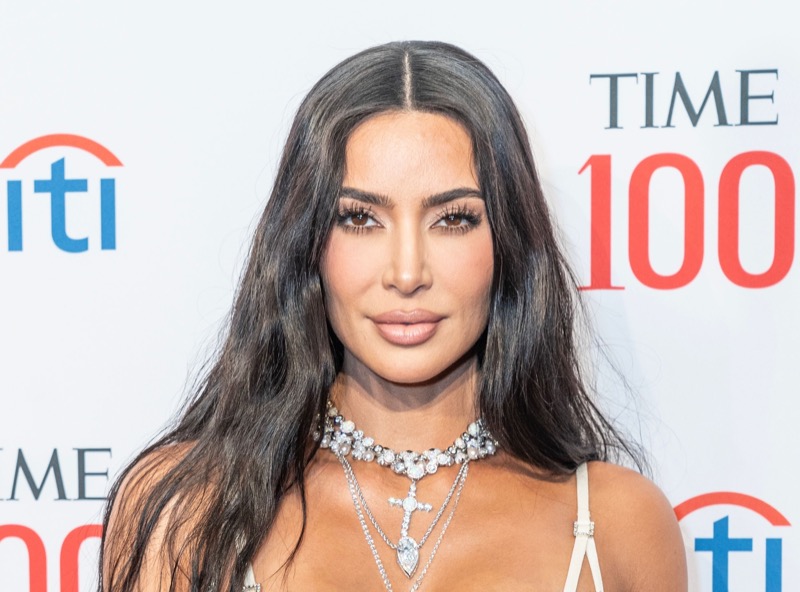 One source told People magazine, "She took a breather after Pete [Davidson], but she is interested now. She would love to date someone who isn't famous in Hollywood. She thinks someone in finance would be perfect. Kim has a lot of things going on that make her happy. She would love to share it all with a partner too."
As many fans know, Kim was previously married to Kanye West and also dated Pete Davidson for a hot minute. One insider said the reason why Kim's romance didn't work out with Pete Davison is because they had conflicting work schedules. If that weren't enough, they also lived on opposite sides of the country, with Kim being based in California and Pete still living in New York City.
What's Next For Kim Kardashian?
It's safe to say that whoever Kim decides to date next is only going to be a "nerd" for a short time before he becomes a household name the moment he steps out with his new girlfriend. Here's hoping that whoever this lucky person is will treat Kim Kardashian the way that she deserves to be treated. Watch this space as we have a feeling that she is not going to be single for too long.
Tell us celebrity gossip fans, how do you feel about this story? Contribute to the buzz by dropping us a line with your thoughts in our comments section below. Also, come back here for all the latest news about your favorite Hollywood and reality television stars right here.
Editorial credit: lev radin / Shutterstock.com