Kim Kardashian May Be A Romantic, But She Knows When To Quit Love
Ahead of "The Kardashians'" season 3 premiere this week, the reality TV star opened up about wanting a man and why she's ready to take her time before diving into another relationship. In a rare look back at her relationship with Kanye West – the father of her four children – she said that she didn't know how to help someone who refused to be helped.
We all know when Kanye West went online to say that his wife and mother-in-law locked him up, amongst other paranoid things. Well, Kim couldn't deal, naturally, and opted to protect her mental health instead of risking it to save another's.
Kim Kardashian Says She's In A Good Place After Surrounding Herself with "Solid" People
Kim is enjoying the peace of mind that being surrounded by "really solid" people can give to one. During the interview, she hinted at her divorce from the "Donda" rapper, saying that one of the things "I learned is that you cannot help people that don't want the help. You can't force your beliefs and project that on someone that thinks something totally different."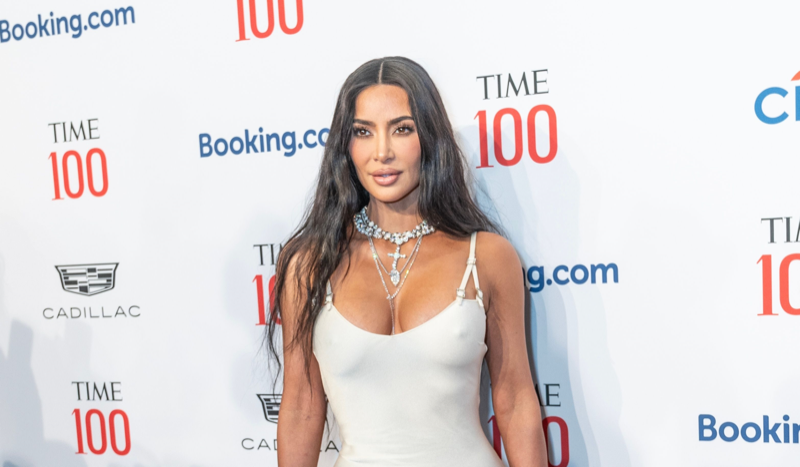 Kim Kardashian Says "It's Okay" To Leave A Relationship That Doesn't Align With Your Core Values
Even though she didn't call Kanye by name, she went on to advise that it's okay for one to have different views from those of the people who were once a part of your life. "It's okay to have those different views," she said. "It's why the world goes 'round. But if you don't align in the same values and morals and things at your core, then it's okay to realize that this life is so short, and you should go and find the people that do align with what you really believe in."
She continued, "Those are some of the things that I would teach my kids when they're looking for friends and partners and relationships. You can't really force things upon other people. You can't expect them to be where you're at, at your level." Sometimes, Kardashian said, the differences can "coexist really well. But then sometimes, it really can't."
After a long friendship, Kim and Kanye tied the knot in 2014. In 2021, Kim filed for divorce citing "irreconcilable differences" after welcoming four children together.
Be sure to catch up on everything happening with the Kardashians right now. Come back here often for all the Kardashians spoilers, news, and updates.
Editorial credit: lev radin / Shutterstock.com