Kourtney Kardashian and Kim Kardashian Feud Heats Up!
The Kardashians just released spoilers for season four. And the feud between Kourtney Kardashian and Kim Kardashian gets even more heated.
But teasers also offer some positive times for the Kardashian clan. For instance, Kylie Jenner encourages Kendall to focus on living their best lives. Keep up with the Kardashians and Jenners below.
Kardashians Spoilers – Kim Wars With Kourtney
Kourtney and Kim Kardashian have indulged in an on-again, off-again feud for years. But The Kardashians season four trailer hints that the feud has become even hotter.
And the sisters' war follows last season's argument between Kim curating a Dolce & Gabbana collection just after Kourtney teamed up with the famous fashion company for her Italian wedding with Travis Barker, noted E News.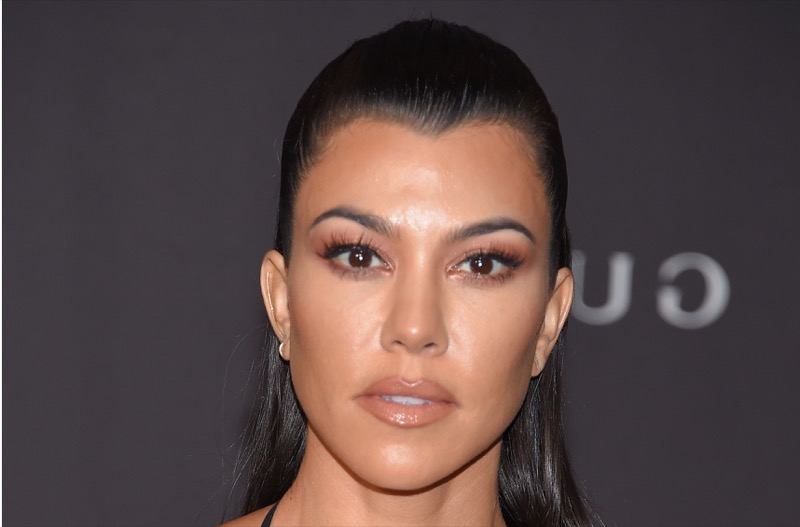 And spoilers show Kim asking Kourtney, "Are you happy? You're a different person. You hate us. We all talk about it." And Kim then thinks that Kourtney gets herself "riled up" over situations such as her choice of Dolce & Gabbana. But Kourtney gets nasty.
And she tells Kim, "You're just a witch and I hate you." However, Kourtney also gets involved in Khloe Kardashian's relationship with her ex Tristan Thompson. Khloe, who shares her daughter True Thompson, 5, and son Tatum Thompson, 13 months, admits that she and Tristan have experienced "really sensitive times." And then Kourtney informs him that she feels he doesn't "deserve Khloe."
Kardashians Spoilers – Kendall Complains About Kris
But Kendall wants to vent about their mother Kris Jenner. And she complains that the matriarch of the family can seem "too nice at times." For instance, Kris remained kind to Tristan amid his cheating scandals. However, Kendall feels that Jenner "should be, like, fierce for us."
'The Kardashians' Season 4 Trailer: Kourtney Sobs amid Fight with Kim as She Says 'You're Just a Witch, and I Hate You' https://t.co/2lQXhHUdft

— People (@people) September 12, 2023
However, Khloe believes that the family's problems seem "fixable." And she vows that none of the situations they face can "break us down." But beyond the serious moments, the spoilers show some positive times for the family.
For instance, Kourtney reveals that she and Travis are expecting a baby. And season four also will feature family trips and their appearances at the 2023 Met Gala. And as always, The Kardashians will explore all of their love lives.
For instance, Kim decides that she requires "new vibes" in terms of dating. And Khloe wants to spread the word that she's single. But Kendall and Kylie both seem to feel more hopeful.
For example, paparazzi have caught Kendall canoodling with Bad Bunny recently. And the supermodel seems to have taken Kylie's advice to live their best lives. "These are our years, Kendall," declares the Kylie Cosmetics queen. Kylie has done her own canoodling recently, choosing Timothée Chalamet. Season four of The Kardashians will begun streaming on Hulu on Sept. 28.
Tell us what you think. Do you predict that Kourtney and Kim Kardashian will keep feuding? And after you share your views, check back on our site for more celebrity news.
Editorial credit: DFree / Shutterstock.com