Kourtney Kardashian To Get Her Revenge On Scott Disick With Tell-All Book
Even though it's been several long years since they were last together, it seems like Kourtney Kardashian still has a lot of things to gripe about when it comes to her ex, Scott Disick.
In fact, there's a new report that suggests the reality television star is ready to dish all of the dirt about their relationship in a new explosive tell-all book. Keep reading below for everything you need to know.
Kourtney Kardashian – To Get Her Revenge On Scott Disick With Tell-All Book
According to the latest edition of The Globe, Kourtney apparently has a bone to pick with Scott. And instead of dealing with it privately, she's decided to wash all of their dirty laundry in public by writing a new book about their relationship.
As many fans already know, Kourtney and Scott share three children together: their sons Mason and Reign, and their daughter Penelope.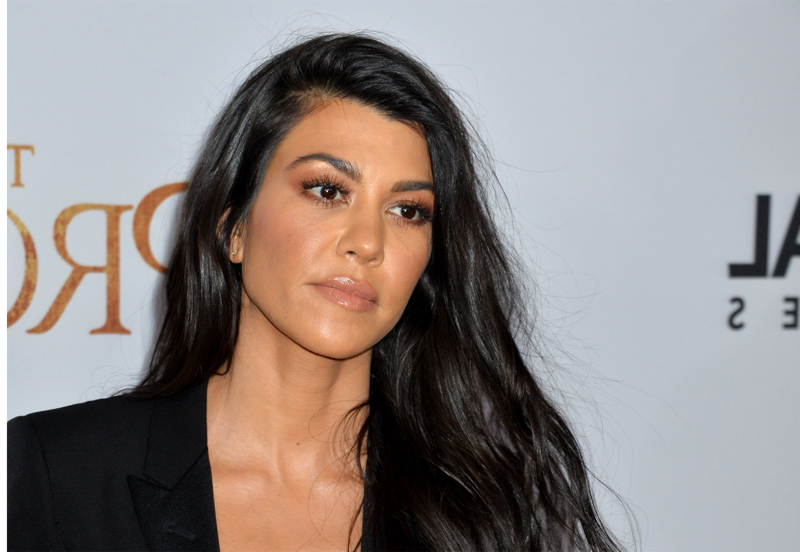 Kourtney supposedly has a lot of "triggered memories" from her very toxic relationship with Scott. One source close to the situation put it this way, "The spotlight is one her big time right now and she wants to build on it by releasing her personal story with all the ups and downs."
Fortunately for the mother-of-three, Kourtney finally pulled the plug on their on-again, off-again relationship back in 2015.
The insider continued, "The more Kourt reflects on what she went through with that man, the more she wants to expose him for what he is – a mooching, abusive dirtbag who wasted a decade of her life, and still sticks around like this boil on the backside of the clan."
What's Next For Kourtney Kardashian?
Not only that, but Scott has also been nothing but rude to Kourtney's new husband, Travis Barker. The tipster said, "The disrespect he's shown towards Travis has only made her angrier.
Their co-parenting has been tense, and she'd love to just tell her side of the story. But if she does this, Scott will fire back – it won't be pretty."
Tell us celebrity gossip fans, how do you feel about this story? Contribute to the buzz by dropping us a line with your thoughts in our comments section below. Also, come back here for all the latest news about your favorite Hollywood and reality television stars right here.
Editorial credit: Jaguar PS / Shutterstock.com