Stephen 'tWitch' Boss Died Without A Will: What His Wife Inherits
Earlier this year, Allison Holker Boss filed a paperwork that should prove that she was legally married to Stephen "tWitch" Boss before she could be granted any of his wealth.
Allison Holker Boss To Receive Half Of Her Late Husband's Company and Future Earnings
Following the tragic death of the beloved dancer, it was discovered that he didn't have a will, thus requiring his wife to prove that she was indeed his spouse before his death before she could access his wealth.
This is because Californian law states that a surviving spouse is entitled to take half of their spouse's joint estate following their death as long as they can prove that they are the spouse of the deceased person.
Earlier this year, a judge from the Superior Court of California in Los Angeles County officially signed off on Allison's request for the Spousal Property Petition.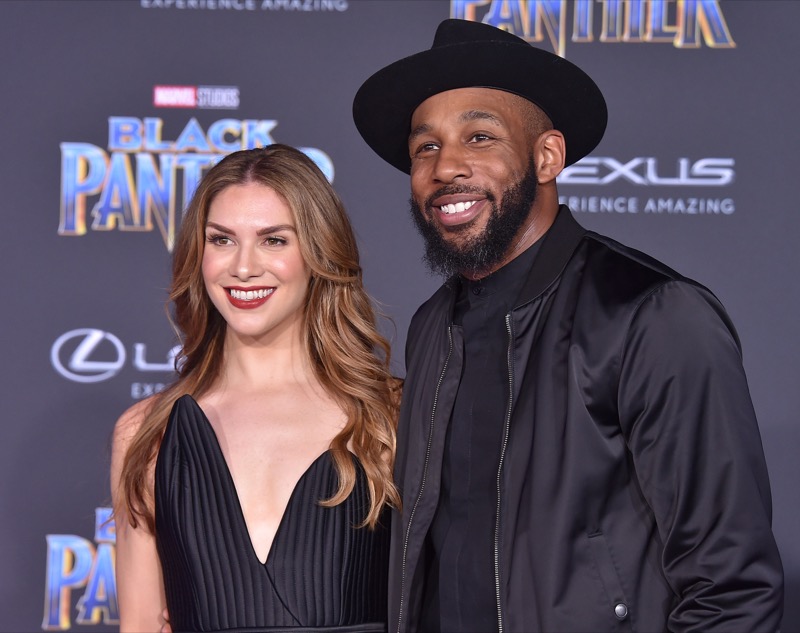 The obtained documents confirmed Allison's identity as Stephen's surviving spouse and granted her "property passing" rights, but there was the added note that "no administration of it is necessary."
The papers concluded that since Boss died intestate, that is without a will, his wife, 35, will now be given possession of his interest earnings from his Goldman Sachs Investment account.
This also includes royalties from Cast and Crew Production Services, Disney Worldwide Services, Inc., GEP Talent Services and SAG/AFTRA.
In addition, Allison will also receive half of Stephen's interest in 100% of all shares of Stephen Boss Productions, Inc., according to the documents.
Allison Holker Boss On Her Husband's Suicide And The Legacy He Left Behind
Boss died at the age of 40 on Dec. 13 by suicide. On Dec. 40, Allison confirmed her husband's death exclusively in a statement to PEOPLE.
"It is with the heaviest of hearts that I have to share my husband Stephen has left us," Allison said. "Stephen lit up every room he stepped into. He valued family, friends and community above all else and leading with love and light was everything to him. He was the backbone of our family, the best husband and father, and an inspiration to his fans."
"To say he left a legacy would be an understatement, and his positive impact will continue to be felt," she continued. "I am certain there won't be a day that goes by that we won't honor his memory. We ask for privacy during this difficult time for myself and especially for our three children."
In conclusion, Allison included lines for her husband, writing, "Stephen, we love you, we miss you, and I will always save the last dance for you."
Be sure to catch up on everything happening with Stephen 'tWitch' Boss right now. Come back here often for all Stephen Boss spoilers, news, and updates.
Editorial credit: DFree / Shutterstock.com