Tiger Woods' Ex-Girlfriend Erica Herman Demands $30 Million From Woods' Trust In Lawsuit
American professional golfer Tiger Woods is making rounds courtesy of his ex-girlfriend Erica Herman's recent lawsuit case in which Herman wants termination of the NDA she signed way back in 2017 when they were still an item.
According to "Page Six," Eldrick Tont "Tiger" Woods, 47, and Herman met when Woods was still a college student studying political science. Their friendship began the day Herman walked into Blue Martini in Orlando where Woods worked as a bartender.
Woods later made Herman his Director of Operations in his flagship restaurant "The Woods Jupiter" after he graduated from the University. They made their relationship official in 2017, and Herman's recent lawsuit against Woods can only mean that their relationship is over.
Tiger Woods — Herman Seeks Over $30M In Lawsuit
Herman is currently seeking over $30M as damage —in relation to the lawsuit she filed against Woods' Jupiter Island Irrevocable Homestead Trust last year October.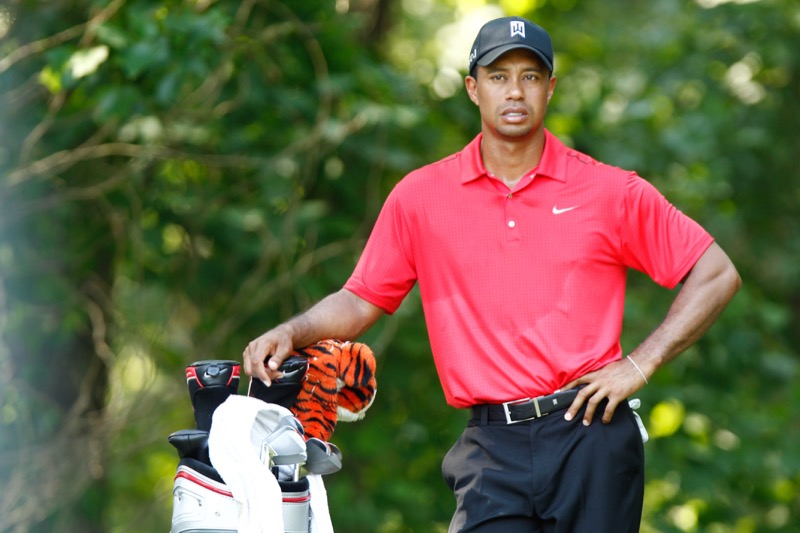 According to court documents concerning the lawsuit, Herman claimed that she was made to vacate the Florida home which she shared with Woods back when they were an item.
Herman alleged that she had an "oral tenancy agreement" to keep using the house for the next five years following their breakup. She noted that agents of Trust were able to successfully carry out the act of removing her from the apartment by "trickery."
According to Herman, she was asked to pack up some clothes for a vacation but on getting to the airport, she was told by trust agents that she has been locked out of the Florida house.
The court documents stated that Trust agents "convinced the Plaintiff to pack a suitcase for a short vacation and, when she arrived at the airport, they told her she had been locked out of her residence, in violation of the oral tenancy agreement and in violation of Florida law."
She went on to add that she was put in a hotel by the agents, "without legal counsel to aid in her in this emotional moment, … utilized a lawyer to confront her with proposals to resolve the wrongdoing they were in the midst of committing."
Tiger Woods — The Trust's Response To Herman's Lawsuit
Following Herman's monetary demand, The Trust responded by saying that Herman is trying to shift the focus from the termination of the NDA agreement lawsuit she filed last week by suing them instead of suing Woods.
Their statement reads, "Ms. Herman alleges she negotiated the oral tenancy agreement with an 'agent(s)' of the trust. In reality, Ms. Herman was invited to live in the Residence while she was in a relationship with her former boyfriend, Eldrick Woods, who continues to live in the Residence with his two children."
They continued, "After Mr. Woods recently terminated the relationship, Ms. Herman was advised that she was no longer welcome in the Residence."
The Trust is of the opinion that Herman's action means she wants to "gain leverage by litigating her disputes with Mr. Woods in a public forum."
Be sure to catch up on everything happening with Tiger Woods right now. Come back here often for all the Tiger Woods' spoilers, news, and updates.
Editorial credit: Debby Wong / Shutterstock.com