Whoopi Goldberg Sparks Backlash for Calling Gen Z Lazy
When it comes to falling birth rates and home ownership among millennials and Gen Z's, Whoopi Goldberg has one thing to say: laziness.
She believes the younger generations lack the work ethics to pursue the goal of achieving the same economic and family goals that their predecessors had by the same age.
So they have a shifted priority as to buying houses and entering the corporate work force. Whoopi Goldberg Blames Millennials and Gen Z For Soaring Inflatation
Goldberg's views on millenials and Gen Zs is dividing fans of "The View."
While introducing a new segment, the "Sister Act" star opined that the reason the younger generation don't buy houses is because they're not working as hard as the generation before them.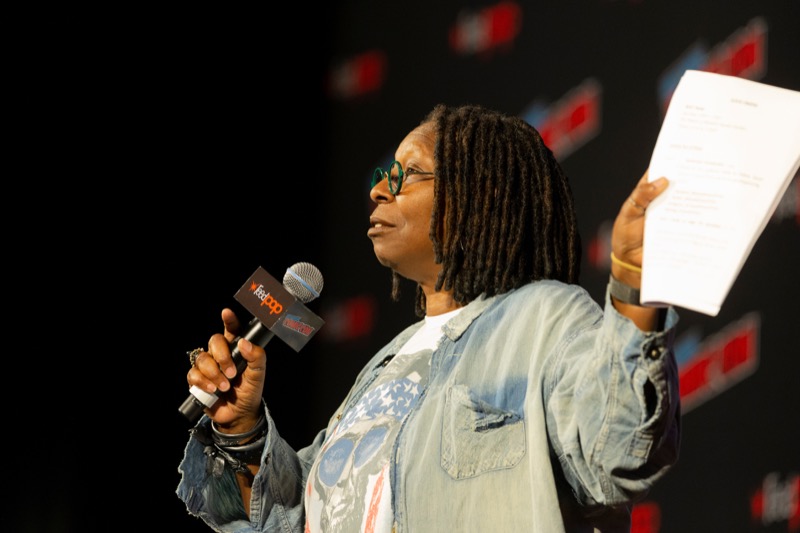 "Apparently millennials and gen Z have a much different view of the American Dream than past generations.
Data shows that soaring inflation, student debt and limited room for advancement in the workplace has made them feel that milestones like affording a home, starting a family and excelling within the corporate structure are out of reach. Does every generation feel this way at some point? I say yes, what do you think?"
Her co-hosts didn't exactly see eye to eye on this subject, instead blaming the economy for keeping younger people from buying their own homes.
This economic fluctuations – including the 2008 housing crisis, the economic strain of constant wars since 9/11 and college costs – mean that they have to struggle harder than past generations to keep up.
Former Trump administration staffer Alyssa Farrah Griffin, 34, argued that Millenials don't want to have children until they're ready and stable enough for it. To support her theory, she cited that 45 percent of people aged 18 to 29 are still living with their parents.
"The View" Co-hosts Praise Younger People For Having A Sensible Foresight When it Comes to Having Children
Where Whoopi Goldberg saw gloom and doom, her co-hosts Sunny Hostin and Sara Haines saw sensibility and responsibility. They praised young people for carefully planning their lives instead of succumbing to societal pressures.
However, Goldberg insisted that the economy isn't what's keeping young people from excelling.
"Listen, every generation comes and wants to do better than their parents did. But, I'm sorry, if you only want to work four hours, it's going to be harder for you to get a house. I feel for everybody that feels this, but, I'm sorry, we busted our behinds, we had to bust our behinds, because we didn't have the option of going back. We had all kinds of stuff."
She then advised millenials to "pick it up" and be good citizens.
Be sure to catch up on everything happening with Whoopi Goldberg right now. Come back here often for all Whoopi Goldberg spoilers, news, and updates.
Editorial credit: lev radin / Shutterstock.com