Days of Our Lives Actor Billy Flynn Debuts in New 'Escape Room' Trailer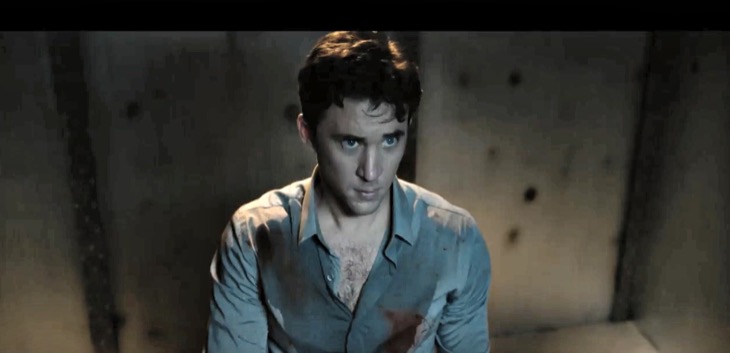 Days of Our Lives actor Billy Flynn is showing a side of him that fans have never seen before. Billy has just made his debut in the trailer for his new film, Escape Room, and for many daytime television viewers it looks positively terrifying.
According to the film's synopsis, six best friends test their intelligence in a game that takes a dark turn fast. Tyler (Evan Williams) gets quite the birthday present and surprise from his girlfriend Christen: admission to a mysterious escape room event. Things take a turn for the worse when Christen disappears, leaving Tyler shocked to see her on a video monitor, naked and trapped. When the cruel game begins to take a deadly twist, he soon realizes his friends may not all escape in time.
Billy Flynn plays the character Victor. The rest of the cast includes Annabelle Stephenson as Christen, Elisabeth Hower, Dan J. Johnson, John Ierardi, Kelly Delson, Darrel Cherney and more.
You Might Also Like —> Days of Our Lives Star Martha Madison Working On New Film Project
Of course, many fans aren't surprised that Bill fit into his new role so easily. After all, he's been playing Chad DiMera on Days of Our Lives for years. Chad is the troubled ex-boyfriend of Mia McCormick and father to their daughter, Grace Brady. The role was previously played by actor Casey Deidrick.
In addition to Escape Room, Billy will also be seen in the upcoming thriller, D.O.A. Blood River. It looks like Billy does have a thing for dark, dramatic roles!
Check out the trailer and let us know what you think by dropping us a line with your thoughts in our comments section below. The film will be made available on DVD, Digital HD and On Demand on October 17.
Also, don't forget to check back with Celebrating the Soaps for all the latest news and updates on Billy Flynn and your favorite soap stars along with Days of Our Lives spoilers right here!
SaveSave