Days Of Our Lives Spoilers: Brady Black Gets A Taste Of His Own Child Custody Medicine
Days Of Our Lives (DOOL) spoilers note that Kristen DiMera (Stacy Haiduk) will be walking on cloud nine for a long while. She was recently awarded full custody of Rachel Black (Finley Rose Slater), a dream come true for her.
This also happens to be a living nightmare for Brady Black (Eric Martsolf), as he once had full custody of their daughter, and was keeping her away from Kristen. Now that Ms. DiMera has complete reign over the little girl, will she give him a taste of his own medicine?
Days Of Our Lives Spoilers – Was Brady Black "Right" In Keeping Rachel Black From Her Mother?
Brady has made a ton of mistakes along the way in his efforts to keep Rachel and Kristen apart, but was he "right" in doing so?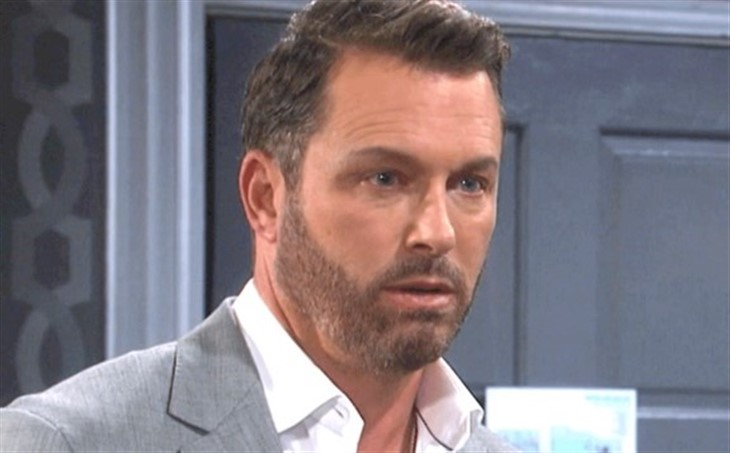 On the one hand, it's never good to keep a child from their mother, but on the other hand, Kristen has been a toxic influence on the little girl.
At the end of the day, he should have allowed supervised visits. Keeping Rachel away from Kristen only added fuel to the fire of the little girl wanting to see her mom.
Sure, Kristen was dangerous and did act unreasonable at times, but supervised visits would have been a good compromise and may not have landed him in the predicament he's currently in.
DOOL Spoilers – Kristen Does Have A Soft Spot For Brady
Brady is Kristen's kryptonite. After all, every toxic thing she did was in an effort to reunite with him and bring their family back together. This doesn't excuse her behavior, but it does offer insight into what she'll do next.
Unlike what Brady did to her, she'll likely allow Rachel to see her father. Not only because she knows it's what her little girl wants, but she also knows the heartache involved with not being the parent who has full-custody authority. It may also be part of a plan to get Brady back if the person "supervising" said visits is her.
Still, Brady's bound to feel the burn of no longer having Rachel around and being at the beck and call of Kristen. So, will he finally get a little taste of his own bitter medicine? Comment below!
Tune into the popular Peacock soap each day so as not to miss a moment of the drama and visit this site regularly for the latest Days of Our Lives news, updates, and spoilers.