Meghan Markle In Suits Breaks Netflix Viewing Records!
Meghan Markle became famous in Suits. And now, years after the finale, Suits has debuted on Netflix. And the streaming service struck gold, scoring new records for viewing.
But Twitter fans also became invested in Suits. And #SuitsOnNetflix has begun to trend. Get all the details below.
#SuitsOnNetflix Trends, Thanks To Meghan Markle
Netflix took a risk by adding Suits to its streaming service offerings. After all, Meghan Markle, who stars in Suits, seems to keep sliding downward in popularity.
However, Suits scored big numbers after it debuted on Netflix. And #SuitsOnNetflix has turned into a Twitter trend. Meanwhile, People revealed that the legal drama set a new record as the most viewed acquired streaming title.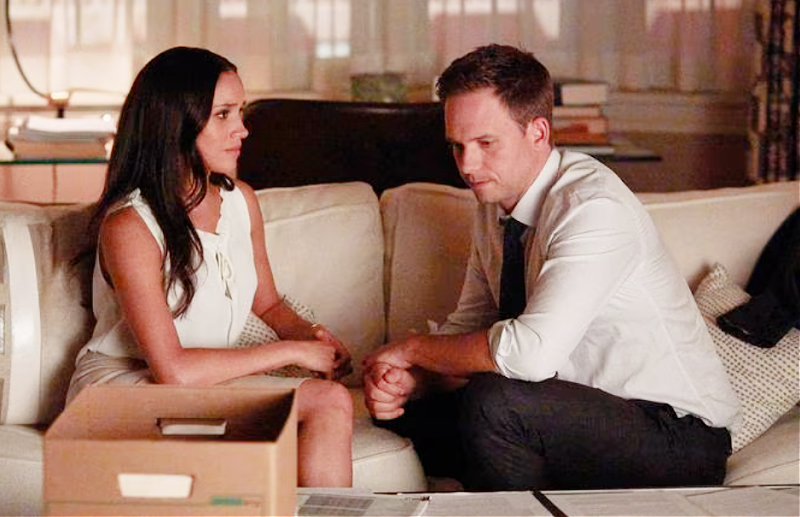 The record-breaking success of Suits comes about four years after the show aired its finale. And between Netflix and Peacock, Suits hit 3 billion viewing minutes in just one week. In addition to Meghan, Suits stars Gabriel Macht, Patrick J. Adams, and Sarah Rafferty.
Netflix currently offers the first eight seasons of Suits for streaming. And in one week, the first season of Suits accumulated more than 26 million hours. Moreover, the show has stayed in Netflix's Top 10 Series for about a month.
Meghan Markle Stars As Rachel Zane In Suits
In terms of breaking records, Nielsen discovered that the legal drama has attracted interest from younger viewers on Netflix. And Suits' viewing audience trends younger than when it first airs.
The legal drama follows Mike Ross (Adams) as he works at a law firm next to some of New York City's top attorneys. That group includes Harvey Specter (Macht), Donna Paulson (Rafferty) and Rachel Zane (Markle).
Meghan Markle's breakout show "Suits" has broken Netflix's billion-minute streaming record. Case closed. pic.twitter.com/ubli0jPnMK

— E! News (@enews) July 29, 2023
However, Meghan and Prince Harry revealed their engagement in November 2017. As a result, Markle exited show business. And that included leaving Suits after season seven. Meghan's co-star Adams left his role as well.
But Suits managed to continue before ending in 2019. And now the legal drama's Netflix drama has attracted a new group of fans. Netflix scheduled the premiere of Suits six months after debuting the Duke and Duchess of Sussex's documentary series Harry & Meghan.
The documentary made history in becoming the streaming platform's biggest documentary debut ever with 81.55 million viewing hours. However, the documentary series includes only part of Meghan's and Harry's contract with Netflix.
And the Duchess and Duke of Sussex inked their multi-year deal with Netflix in September 2020. As a result of the contract, Meghan and Harry agreed to give Netflix an exclusive deal. The pact includes documentaries, feature films, scripted shows and children's programming.
Thus far, Netflix has offered Harry & Meghan and Live to Lead. The latter documentary series highlights Ruth Bader Ginsburg, Greta Thunberg, Gloria Steinem and other inspirational individuals.
Tell us what you think. Do you plan to watch Meghan Markle in Suits? And after you share your views, check back on our site for more royal family news.