Days of Our Lives Spoilers Monday, December 31: Jack Is Back – Jennifer Melts Down – Lani And Eli Hit The Sheets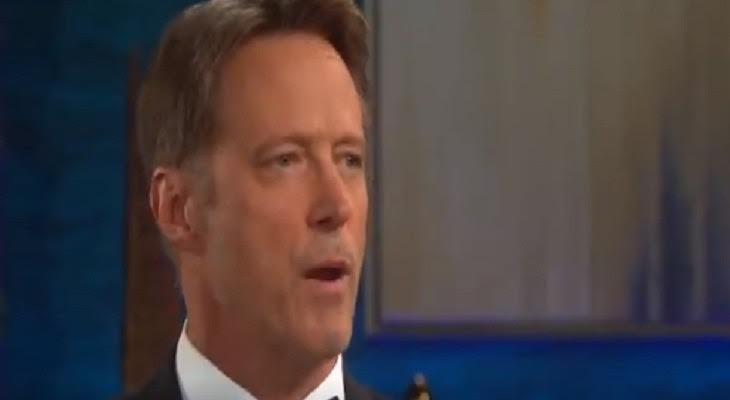 Days of Our Lives (DOOL) spoilers for Monday, December 31, 2018, reveals Eve (Kassie DePaiva) crashed the New Year's Eve benefit party right after the stroke of midnight, and she brings a lot of drama.
Eve Rips Into Everyone She Believes Has Wronged Her
Eve will tear into everyone who she believes has wronged her in Salem. Eve will probably start with Brady (Eric Martsolf) who started out trying to scam her last year. After Eve and Brady broke up the first time, she took him back only to have Brady break up with her over his son. After dealing with everyone else, Eve will turn to Jennifer (Melissa Reeves) and drop the biggest bombshell of all.
Days Of Our Lives Spoilers – Jack Is Back
Six years ago, Jack Deveraux (Matthew Ashford) fell down an elevator shaft and was presumed dead. With everyone talking about how much they miss Jack, it only fits that he show up at the New Year's Eve party. Jack's family would love to know how he survived the fall, but unfortunately, he has no memory of what happened to him. Jack also doesn't remember Jennifer, the love of his life. It seems that Jack's memory may be on a flash drive somewhere. Will Jennifer be able to get through to Jack or will he continue to stay with Eve, Jennifer's arch enemy?
The new year starts with a shock: Jack is back, but he doesn't remember anyone in Salem. Watch #DAYS, weekdays on NBC. pic.twitter.com/EcXbFQ4V8R

— Days of our Lives (@nbcdays) December 28, 2018
Lani And Eli Make Love On Days Of Our Lives
Last year Lani (Sal Stowers) and Eli (Lamon Archey) slept together because they thought their significant other did the same. Lani got pregnant, and J.J. (Casey Moss) thought the baby was his until Valerie (ex-Vanessa Williams) forced Lani to tell the truth. Eli and Lani bonded over their child's death, but Lani didn't want to be in a relationship with Eli.
Recently Lani has had a change of heart, and she and Eli started dated; however, the couple hasn't had sex since they got together. Eli and Lani will make love after leaving the new year's party, will Eli's roommate Sheila (Tione "T-Boz" Watkins) interrupt their night of passion? Is this the beginning of a lasting relationship?
Jennifer And J.J. Are Overwhelmed
Both Jennifer and J.J. will be in attendance when Jack crashes the new year's eve party. Both will be thrilled that Jack is alive and well but will be overwhelmed by the reveal as well. Jack won't remember Jennifer or J.J., and that will have them both reeling. Jack's family thought they had lost him for good and will likely look at it as at least he is alive. Will Jack ever remember his family? Does someone just as vindictive as Eve have access to his memory?