Days of Our Lives Spoilers: Jack and Eve Return – How Their Stories Intertwine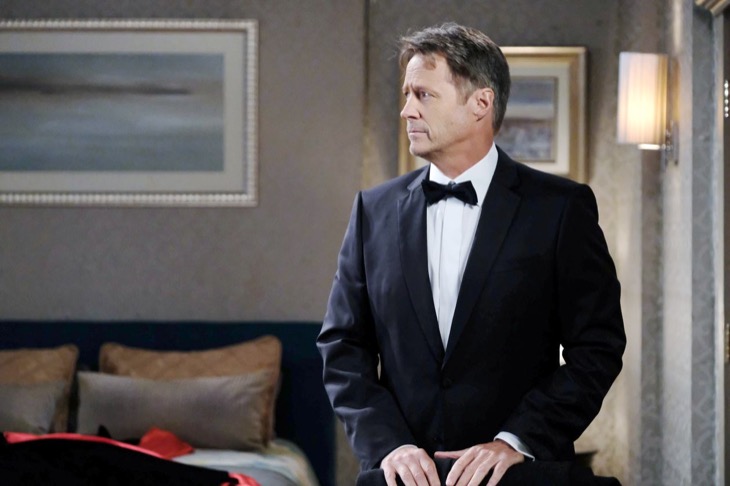 "Days of Our Lives" spoilers reveal that there will be a few returning characters. One is Jack Deveraux (Matthew Ashford). Another is Eve (Kassie DePaiva). There is also another man from Jennifer's (Melissa Reeves) past who will resurface. It turns out that Jack and Eve's return will have their stories intertwine. Find out what is known so far.
According to the latest issue of Soap Opera Digest, both Jack and Eve return to Salem on December 28. Not much is known about Jack's return. What Melissa Reeves hinted during previous interviews is that she was stunned when reading the script.
Although the actress has not come forward with specific "Days of Our Lives" spoilers, fan forums are filled with speculations. There is also a sneak peek photo in Soap Opera Digest that teases Jack and Eve are together on New Year's. This is leading some fans to predict that the two come back to Salem together or end up having a romantic connection soon afterward. If this happens, it will reignite the volatile feud between Jennifer and Eve.
#daysminispoilers week of December 31st #dool #days Fri Jan 4th
Jack confronts Eve about lying to him. pic.twitter.com/FBiRZRdT1w

— Leah Moulder (@Leahmo34) December 22, 2018
Another character from Jennifer's past returning is Henry Shah (Andre Khabazzi). As viewers recall, Henry and Jennifer dated for a short time. Now that Eric (Greg Vaughan) and Jennifer are over, it should be interesting what kind of storyline the writers have for the doctor.
It seems like things are going to get complicated for many characters, especially Jennifer. How will she handle Eve digging her claws into Jack Deveraux? What will she do about Henry now that she is no longer with Eric Brady? What kind of twisted plot can fans expect with Jack's return, and how will JJ (Casey Moss) and Abigail (Kate Mansi) deal with his return?
Keep watching the NBC soap and check back with Soap Opera Spy for the latest "Days of Our Lives" spoilers, rumors, updates, and news.