Days of Our Lives Spoilers Monday, March 18 – John Helpless – Eric Bargains – Diana Is Hopeful – Marlena Seeks Answers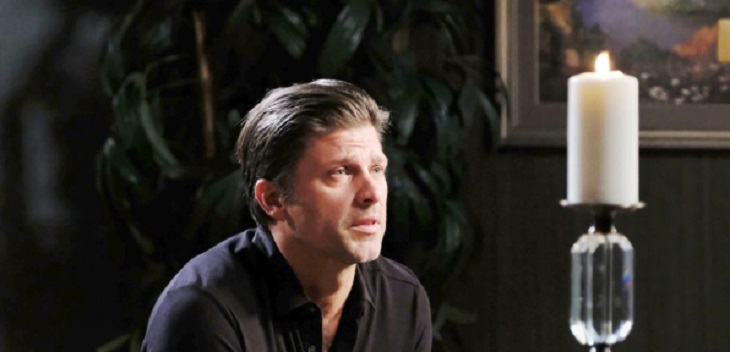 Days of Our Lives (DOOL) spoilers Monday, March 18, 2019, reveals John Black (Drake Hogestyn) will watch helplessly as Kayla Johnson (Mary Beth Evans) and Sarah Horton (Linsey Godfrey) try to save Marlena Evans (Deidre Hall). John believed the guards he placed at Marlena's door would protect her from further harm.
Days of Our Lives Spoilers – John Watches Helplessly
John has no idea that Marlena's attacker had access to her room and IV before she came back from tests. Will the doctors realize that more penicillin has found its way into Marlena's system before it's too late?
DOOL Spoilers – Eric Bargains With God
Eric Brady (Greg Vaughan) has feelings for Sarah and has tried to control them. However, Sarah chose to kiss Eric in the hospital chapel after joining him in a prayer for his mother. Eric is a very religious man and will bargain with God to help his mother.
Eric promises God to stay away from Sarah is his mother pull through this health crisis. Of course, this is no guarantee that Eric will keep his promise or that Marlena will survive. Eric also cannot guarantee that Sarah won't continue to pursue him either. Will Sarah respect Eric's decision to put his mother first?
Days of Our Lives Spoilers – Diana Is Hopeful That Marlena Will Parish
Diana Cooper (Judith Chapman) anxiously waits for Marlena to parish so she can win John back. Diana has orchestrated Marlena's health crisis by giving her a near fatal dose of penicillin. When Diana's first attempt failed, she blackmailed a nurse into saying Kristen Dimera (Stacy Haiduk) attempted to kill Marlena.
The single ladies of Salem are thirsty this spring. #DAYS pic.twitter.com/LlUWXfk6Is

— Days of our Lives (@nbcdays) March 15, 2019
Now the Salem police department and hospital staff are looking for Kristen, and no one is keeping an eye on Diana at all. Diana has injected more penicillin into Marlena's IV, and this dose could indeed be fatal. There are no cookies to test this time and no evidence of the injection into the IV. As doctor race against time, will Kayla's intuition help her save Marlena?
Days of Our Lives Spoilers – Marlena Seeks Answers
Marlena will have an out of body experience during her latest battle for her life and will be in a state of purgatory. While encountering various people from her past Marlena will attempt to confirm whether or not Kristen Dimera is indeed dead.
If Marlena can validate Kristen's death, John will know to look elsewhere for the culprit. Between Leo's warning and Marlena's potential evidence, will John realize that Diana is to blame?
Read more Celebrating the Soaps news, spoilers, and gossip on our Days Of Our Lives homepage