Days Of Our Lives Spoilers Monday, November 20: Ava's Assault, Salem's Drug Crisis, Xander's Custody Decision
Days of Our Lives spoilers for Monday, November 20, 2023, reveal that Gil (David S. Lee) assaults Ava Vitali (Tamara Braun). Paulina Price (Jackee Harry) orders Harris Michaels (Steve Burton) to deal with Salem's growing drug crisis.
Days Of Our Lives Spoilers Highlights
Meanwhile, Alex Kiriakis (Robert Scott Wilson) interrupts Theresa Donovan (Emily O'Brien) and Brady Black (Eric Martsolf) fighting. Plus, Xander Cook (Paul Telfer) makes a decision about his custody battle with Sarah Horton (Linsey Godfrey).
Days Of Our Lives Spoilers – Xander Cook's Custody Decision
DOOL spoilers for Monday, November 20 reveal that Xander will make a decision about the custody fight. Even though Xander has changed, Sarah is using his past against him.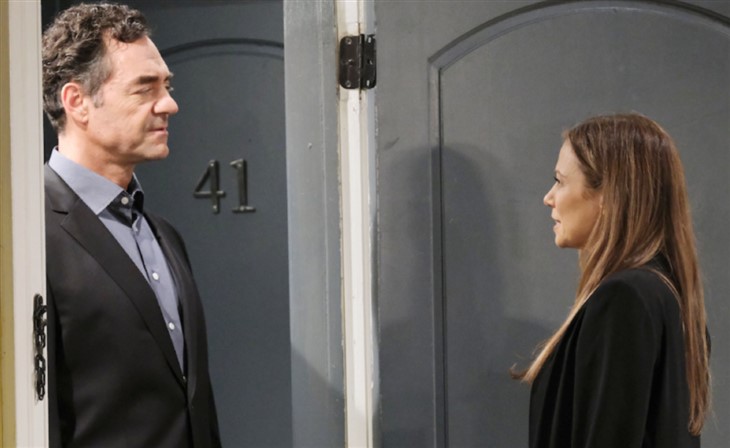 Sarah's verbal vomit in the episode on Friday, November 17 was pretty disgusting. Sarah isn't thinking about her daughter at all despite her claims. Sarah just wants to win and is using an innocent child as a weapon.
It seems the only parent that is thinking about Victoria Horton is Xander, surprisingly. After hearing Sarah brag about how he'll never be a father to Victoria because of his past, Xander seemed to give up a bit.
Even though "Xarah" went together after learning about Victoria's kidnapping, the child has been found.
ALSO READ: Days Of Our Lives Fans Have A Problem With Holly Smoking A Joint On The Show
Xander will likely not want Sarah to go through the anguish of losing another child. After all, Victoria's kidnapping brought Sarah back to losing Rachel Black (Finley Rose Slater), who was believed to be Mackenzie "Mickey" Horton at the time.
So, Xander will probably give up the court fight. Will Sarah have a sudden change of heart, though?
DOOL Spoilers – Alex Kiriakis Interrupts
Fans will also see Alex interrupt an argument between Brady and Theresa. Alex brought Theresa on board to run Bella magazine.
Then, Brady decided to accept Alex's offer of bringing Basic Black back to Titan Industries. However, Alex warned "Thrady" that they better play nice. So, what is going to happen when the two are fighting less than 24 hours later?
ALSO READ: DOOL Spoilers: Leo's Blackmail Plot Falls Through When Baby Gets Sick
Days Of Our Lives Spoilers – Paulina Price's Police Order
Days of Our Lives spoilers for Monday, November 20 reveal that Paulina will realize there is a drug crisis in Salem. So, Paulina will order the police department to form a task force. Harris is assigned to head the task force. This isn't good news for Ava, though!
Days of Our Lives Spoilers: Monday, November 20
Speaking of Ava, it is teased that she will stand her ground. However, Soap Opera Digest published an interview, which confirms Gil assaults Ava.
Will Ava report the sexual assault to the police? Or will she bury it and do what Gil and Clyde Weston (James Read) demand? How will this affect Ava's dynamics with Harris as well as her son, Tripp Johnson (Lucas Adams)?
Be sure to catch up on everything happening with DOOL right now. Come back often for Days of Our Lives spoilers, news, and updates.