Days Of Our Lives Spoilers: Xander Crashes Sarah's Wedding, Demands The Truth
Days Of Our Lives spoilers suggest that Sarah Horton (Linsey Godfrey) will be torn when it comes to her wedding. Sarah isn't in love with Rex Brady (Kyle Lowder). Sarah still loves Xander Cook (Paul Telfer), but Sarah is doing what she believes is best for her child. Will Xander find out the truth and crash the wedding demanding the truth about the baby?
Days Of Our Lives Spoilers – Maggie Kiriakis Wants Sarah Horton To Be Honest
Days of Our Lives Spoilers reveal that Maggie has pushed Sarah to be honest from the time she learned the truth.
However, Sarah has stood her ground claiming that Xander is not safe to have around their child. Maggie will visit Sarah once again and try to reason with her. Sarah is still determined to keep her secret and marry Rex.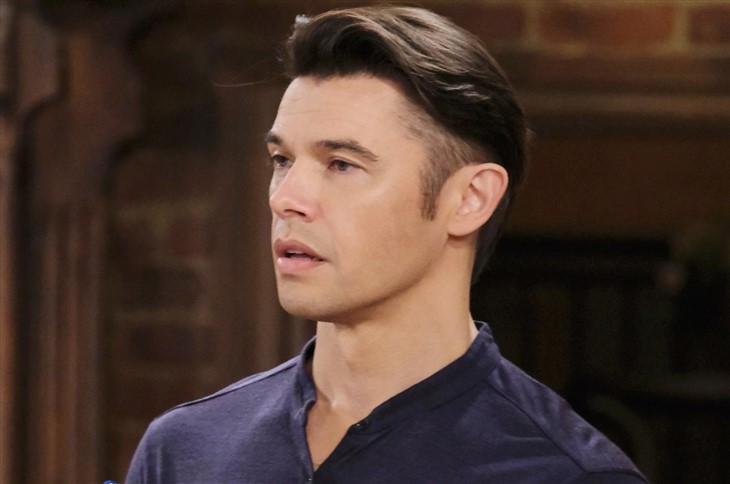 However, there have been several close calls where people have almost learned the truth, and yet Sarah has been lucky so far.
Exactly how long can Sarah's luck last with everything going on about Victor Kiriakis' will and so many people in and out, it would be very easy to overhear this and for someone to tell.
DOOL Spoilers – Sarah Horton Becomes Torn
Sarah and Xander were happy when they decided to try to have a child. However, that was before she found out that Xander had kidnapped Bonnie Kiriakis (Judi Evans) and Susan Banks (Stacy Haiduk).
Sarah saw how careful Xander was with their daughter when Rex was preparing to take her to the hospital and she melted. Sarah told Xander to take care of their little girl.
Unfortunately, Xander didn't see the significance of what Sarah said. Later when Xander asked what Sarah wanted to tell him, she dodged the question and said it wasn't important.
Eventually, Xander will discover just how important that information is and he will certainly confront Sarah and demand answers.
READ THIS: Find out what happens next on Days Of Our Lives.
Days of Our Lives Spoilers – Will Chloe Lane Spill The Beans?
It seems that Chloe will overhear an important conversation which could very well be about the baby's paternity. Chloe may struggle over what to do with this information.
In the end, Chloe will decide that she cannot keep this from Xander and will encourage him to confront Sarah to get the truth. Sarah won't be happy with Xander but he does deserve the truth.
Sarah may not want to remarry Xander and may even go through with the wedding to Rex.
However, Xander has every right to know his daughter and to be in her life. Will the baby finally bring Sarah and Xander back together?
Will Xander finally have the family he has longed for? Will Xander finally get to be a father to his little girl?
Be sure to catch up on everything happening with DOOL right now. Come back here often for Days Of Our Lives spoilers, news, and updates.
For more about what's happening on your favorite soaps and more ways to connect with us, join the conversation on our Facebook Page, check out our Twitter feed, look for an update on our Instagram, follow us on Threads , Always stay up-to-date with us on Google News, or drop us an e-mail HERE! See you there!