Days of Our Lives Spoilers: Stephen Nichols Breaks Silence On DOOL Exit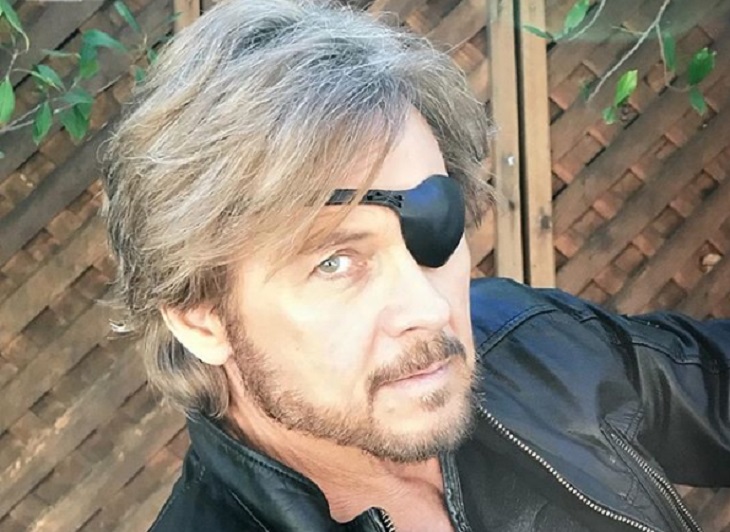 Days of Our Lives actor Stephen Nichols is opening up about his departure from the daytime television show. For a lot of fans, the news came as a shock as Stephen has been on the show for years and has long been a fan favorite. He is best known for his role as Steven Johnson.
Apparently, Stephen is leaving because of his contract negotiations with the show's producers fell through. In addition, he's made it no secret that he hasn't been happy on the set of the soap for a very long time. And now Stephen is opening up about why he's leaving the show.
He shared a note on his social media accounts and tagged his co-star May Beth Evans and added his own signature to it, too.
LOVE DAYS OF OUR LIVES? SIGN UP FOR OUR DOOL NEWSLETTER!
He started off by saying, "For me, Days of Our Lives is home and I want to be there … I love the people, I love Steven Earl Johnson and I love what Mary Beth and I have been able to create together. I was excited to see what this new team would bring for us and for all of Salem. I've been in this business long enough to understand the rotation of stories, and I get that we can't always be at the forefront."
Stephen adds that his disappointment mostly stems from the lack of his character's storyline this year, despite the fact that he's been working so hard to make something happen. Regardless of his issues with the show though, Stephen says he's still thankful for all the years that he has spent on Days of Our Lives.
He continued, "I'm so grateful for that. And I know that there are still years of Steve and Kayla's story left to be told. I hope we get to tell that story. Your unwavering support tells me you hope that too. Thank you and much love, Stephen."
Days of Our Lives airs weekdays on the NBC network. Check your local listings for times. In the meantime, drop us a line with your thoughts in our comments section below. And as always, don't forget to check back with Celebrating the Soaps for all the latest news, updates and spoilers on Days
As always, more detailed spoilers and a full collection of pictures for the week in question will appear here on Celebrating the Soaps, when there could be more clues and hints over exactly what's going on.
Days of Our Lives airs weekdays on the NBC network.
---
Read more news, spoilers, and gossip on our Days Of Our Lives homepage
Want up-to-the-minute soaps news, spoilers, and gossip on your social feeds? Just hit 'Like' on ourFacebook page and 'Follow' on our Twitter