Days Of Our Lives Spoilers: Susan Banks Resurrected? Xander's Intense Guilt & Redemption
Days of Our Lives spoilers reveal that Xander Cook (Paul Telfer) will open up and be vulnerable during the week of May 15. Xander does this with his new friend and roommate, Chloe Lane (Nadia Bjorlin). While it could soften Chloe's perspective about Xander, it could also indicate a resurrection and redemption story.
Days Of Our Lives Spoilers – Xander Cook's Intense Guilt
DOOL spoilers reveal that Xander will be vulnerable to Chloe. Even though the two just recently began hanging out as friends, they have already become roommates. Xander helped Chloe through her last breakup with Brady Black (Eric Martsolf). Plus, Xander listened as Chloe vented about telling Rachel Black (Finley Rose Slater) that she hated her.
During the week of May 15, Xander will tell Chloe about his intense guilt over Susan Banks' (Stacy Haiduk) death. As fans recall, Xander played a role in Susan presumably dying in the car explosion. There was a memorial service for Susan aired, but in Salem, death is rarely permanent.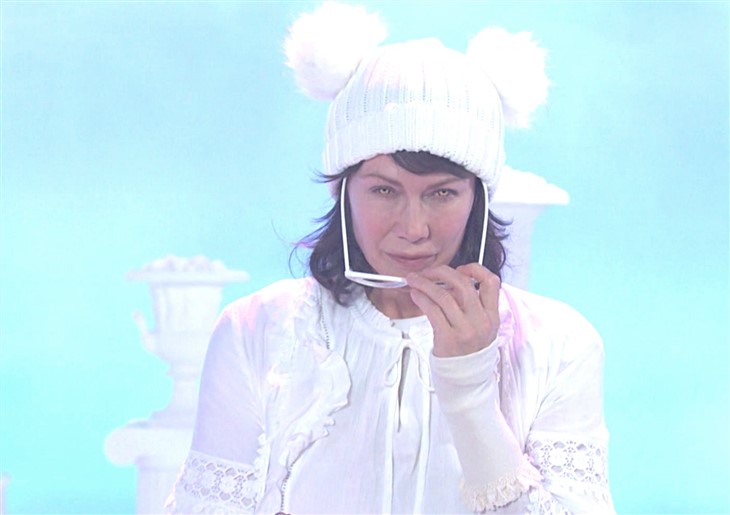 DOOL Spoilers – Chloe Lane's Perspective
Chloe is well aware of Xander's history in Salem. So, that makes this friendship and roommate situation so unexpected. However, it is an interesting dynamic since Chloe is such a "good" character.
After Chloe listens to how guilty Xander feels and the pressure he felt to provide for Sarah Horton (Linsey Godfrey), she could be touched. Chloe can be kind of a sucker for sob stories and remorseful characters. So, it would be easy to see Chloe comforting Xander and that leading to a kiss.
Days Of Our Lives Spoilers – Name Drops & Resurrection Opportunity
Days of Our Lives spoilers reveal that many fans are focused on the romantic possibility of Xander being vulnerable with Chloe. However, the fact that Susan is being specifically mentioned could indicate a return.
Many times, name drops and expression of guilt leads to redemption as well as resurrection storylines. Maybe Susan somehow escaped the car before it exploded and has amnesia. Maybe the soap writers will turn back time just as they fast-forwarded it.
DOOL Spoilers – Xander Cook's Redemption
It's possible that Xander's intense guilt could lead to him having another redemption storyline. Perhaps Xander will be responsible for bringing Susan back. In any case, Xander is a complicated character. The fact that he has such deep remorse is a good sign.
It will also be interesting to see if Susan returns and if so, how it will be explained. Share your thoughts about this theory. Remember to keep watching the soap on Peacock to find out what happens next.
Be sure to catch up on everything happening with DOOL right now. Come back often for Days of Our Lives spoilers, news, and updates.