Days Of Our Lives Spoilers: Vivian Kidnaps Gabi, Another Love Buried Alive?
Days of Our Lives spoilers Stefan Dimera's (Brandon Barash) mother from hell is about to resurface in Salem. Future spoilers suggest that she wants Gabi Hernandez (Camila Banus) out of Stefan's life. Could Vivian revert to her old ways and bury Gabi alive?
Days Of Our Lives Spoilers – Vivian Alamain Wants More
Days Of Our Lives spoilers reveal that the Dimera table has become quite crowded since Vivian has been away and she will return wanting a bigger piece of the pie.
Vivian has signed over her voting proxy to Stefan who has since gotten back his stocks in Dimera. Of course, with Ava Vitali's (ex-Tamara Braun) marriage being proven fake, Vivian should have gotten Jake Dimera's stock.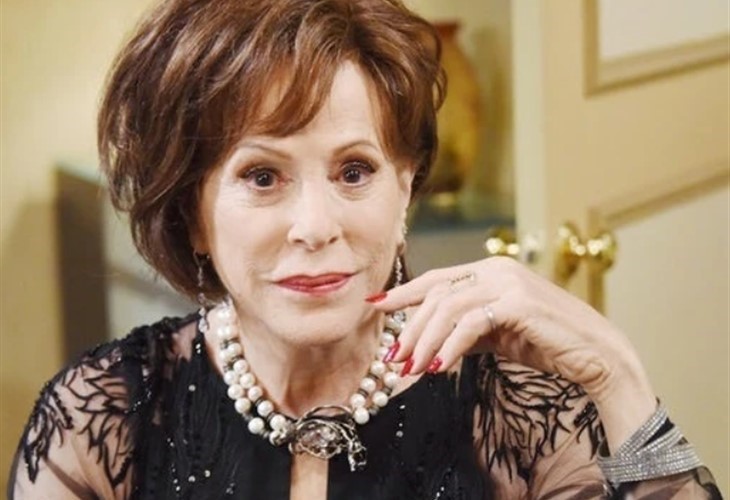 Vivian has no issues with aligning herself with whoever can get her the most money. However, Vivian is accustomed to having Stefan under her control, he even got shot trying to save her.
Vivian also doesn't like Gabi at all so getting rid of her would be a plus. Vivian used to kidnap her enemies all of the time and a few ended up buried alive.
DOOL Spoilers – Vivian Alamain Kidnaps Gabi Hernandez
Stefan may not be too keen on doing his mother's bidding after all of this time. Stefan knows that Vivian doesn't like Gabi and he is madly in love with her.
Vivian could certainly try to drive a wedge between Stefan and Gabi but if that doesn't work she is not beyond taking extreme measures. Vivian could easily kidnap Gabi to get Stefan to do what she wants.
Vivian could also take Gabi and fake her departure from Salem. After all, Vivian hasn't been around to do a lot of devious things herself for a while.
What if Vivian decides to kidnap Gabi and get rid of her once and for all? Could Vivian bury Gabi alive as she did Carly Manning (Crystal Chappell) and Maggie Kiriakis (Suzanne Rogers) years ago?
Days Of Our Lives Spoilers – Vivian Alamain Is Likely To Be Responsible
With Vivian returning, chances are she is going to be responsible for Gabi's disappearance in some way. Gabi and Stefan will have to go through a lot for them to decide to break up.
It is much more likely that Vivian will kidnap Gabi or have someone else do it for her. Vivian just is not one to accept someone she doesn't like being with a loved one.
Gabi is due to exit sometime around November so having her buried alive by Vivian and perhaps tortured by Nick Fallon (Blake Berris) would certainly be interesting for the Halloween show. Will Nick be instrumental in Gabi's exit? Will Vivian be the reason that Stefan loses the love of his life?
Be sure to catch up on everything happening with DOOL right now. Come back here often for Days Of Our Lives spoilers, news, and updates.