General Hospital Spoilers: Kate Mansi Debuts As Kristina Corinthos Davis
General Hospital spoilers reveal Kristina having a long talk with Sam this week, but she won't quite look like herself.
General Hospital Spoilers – Goodbye Lexi Ainsworth
Daytime Emmy winner Lexi Ainsworth has been playing Kristina Corinthos-Davis off and on since 2009 but was mysteriously recast with fellow Daytime Emmy winner Kate Mansi. In fact, both actresses won the same year. In 2017, Ainsworth took home the gold in the Outstanding Supporting Actress category while Mansi won her trophy in the Outstanding Lead Actress category for playing Abigail Deveraux on Days of Our Lives.
Ainsworth, who was only on recurring status, said the following after she learned what happened.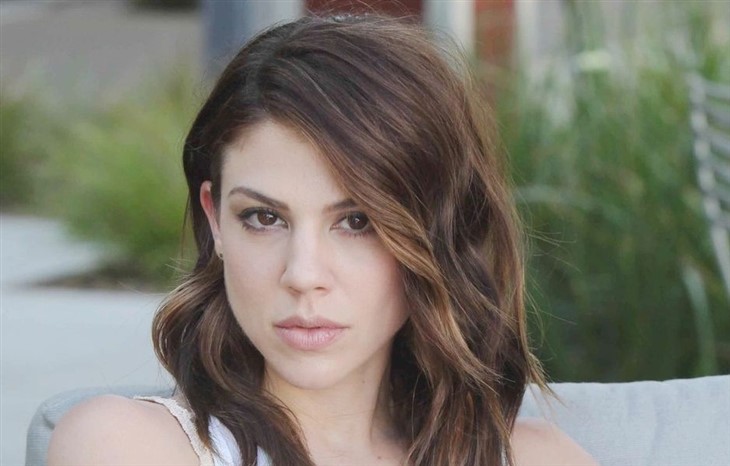 "While GH has remained a top priority," she said, "I have been interested in pursuing new career opportunities that align with my evolving interests and goals."
The actress also expressed her feelings in the May 29, 2023, issue of Soap Opera Digest.
"It's definitely bittersweet and hard to say goodbye to this chapter in my life because it was such a significant part of my life. I was 16 when I started and my family on the show is like my second family because I basically grew up on the show. It will be sad to now have the opportunity to work with them on the show anymore."
GH Spoilers – A Brand-New Story For Kristina Corinthos-Davis
Ainsworth also made reference to a new big story for Kristina and we can only guess she is slated to become a surrogate for Molly Lansing-Davis and TJ Ashford. Molly just learned she can't conceive children due to endometriosis but there are other ways for her and TJ to become parents.
Kristina has felt like she is at a crossroads in her life and she discusses that with Sam McCall (Kelly Monaco) this week. Maybe she is ready to take this big step and be a surrogate for her sister and carry a child for Molly and TJ.
Of course, there is always the possibility that the story will be scrapped after Haley Pullos was arrested on DUI charges and Molly was also temporarily recast. Pullos is reportedly in rehab now and it might be odd to tell such an emotional tale on-screen with two recast Davis girls. Stay tuned to General Hospital weekdays to see how these stories play out.