Days of Our Lives Spoilers Wednesday, January 9: Chad Shocks Ben, Leo Meets Xander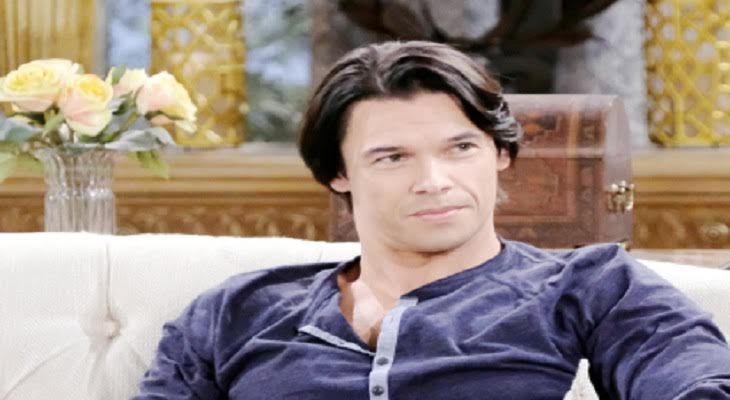 Days of Our Lives (DOOL) spoilers for Wednesday, January 9, 2019, reveals Chad (Billy Flynn) tells Ben (Robert Scott Wilson) that he is the head of Dimera and Ben now works for him.
Chad Delivers Stunning News To Ben on DOOL
Will Chad keep Ben on the payroll or will he fire him? Chad plans to run a legitimate business. Therefore, Ben would have safe and gainful employment if Chad allows him to keep his job. Ben can keep his distance from Abby (Kate Mansi) and still run security if Chad allows him to do so.
Days of Our Lives – J.J. Blasts Gabi For Her Lies
Days of Our Lives' J.J. (Casey Moss) took Gabi's (Camila Banus) side over his sister Abby when she was gaslighting Abby. J.J. hasn't seen Gabi since the truth came out, but he will light into her over her deception.
Gabi has used helping J.J. last Christmas eve to get him to believe she wouldn't intentionally hurt anyone, yet she was hurting his sister all the while. How will Gabi take J.J. giving her a piece of his mind? How will J.J. take it when Gabi acts like she deserves to be with her child instead of paying for her crimes.
Be a shoulder to lean on. ❤️ #DAYS pic.twitter.com/7rpVjQQLni

— Days of our Lives (@nbcdays) January 8, 2019
DOOL Spoilers – Ciara Confesses
Days of Our Lives' Ciara talks to Claire (Olivia Rose Keegan) about Ben and Claire will admit to her and Ben's plan to separate Ciara and Tripp (Lucas Adams). Claire's confession will cause Ciara to break up and with Ben and eventually leave town to visit Theo (Kyler Pettis).
Will Claire put all the blame on Ben or will she confess that it was her idea from the start? Will Ciara bother to listen to Ben's side of things? Can Ben and Ciara survive this revelation?
Days of Our Lives – Leo Meets Xander For The First Time
Days of Our Lives' Leo (Greg Rikaart) will meet Xander (Paul Telfer) for the first time and be quite smitten with him. Leo will probably be the only one at the Kiriakis mansion who is thrilled to see Leo because everyone else in the house wants him gone.
Will Xander be the reason that Will and Sonny are finally reunited? How will Leo take the probable rejections from Xander since he is into women and not men? Will Leo and Xander end up working together on some ultimate scheme? Misery loves company, and those two have plenty of it since no one wants either of them in Salem.
Read more Celebrating the Soaps news, spoilers, and gossip on our Days Of Our Lives homepage