Days Of Our Lives Star Kyle Lowder's Devastating Loss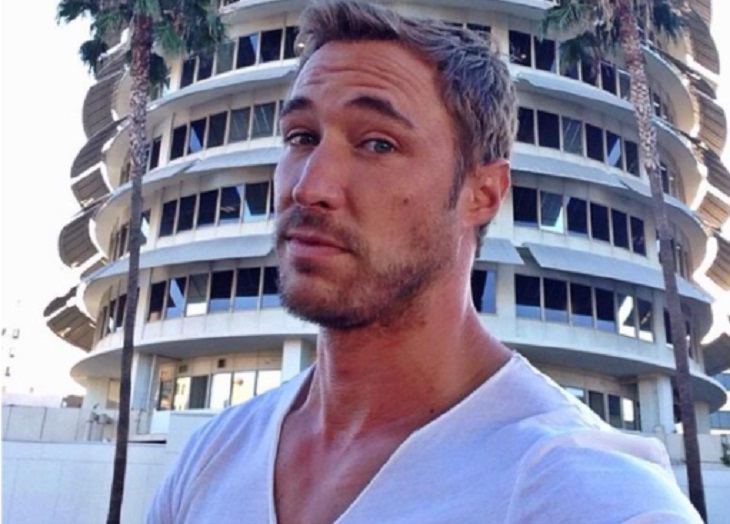 Days of Our Lives star Kyle Lowder has some very sad news that he's sharing with his fans. The actor, who is best known for his character Brady Black, revealed that his furry friend and family member recently passed away at home.
Kyle took to his Instagram account to mourn his beloved dog, Winston, who recently passed away after being a member of the actor's family for well over a decade. Kyle shared a throwback photo of Winston and captioned it with, "Honoring my best friend Winston and his life, all 13 years of it, as he passed on today. I love you, ol' buddy. And I miss you already."
It didn't take very long for Kyle's social media followers to share their condolences with the actor. Many commented on the photo with, "So sorry for your loss to Kyle. My heart breaks for you. I bet Winston was an awesome doggie," along with, "Sending you streams of love and Light. Losing your puppy is always just so damn heartbreaking. Winston knew you loved him, that's for sure…"
LOVE DAYS OF OUR LIVES? SIGN UP FOR OUR DOOL NEWSLETTER!
Meanwhile, Kyle is also currently starring in the hit series Ladies of The Lake. He is also known to fans as his character Rick Forrester on the CBS soap The Bold and the Beautiful.  It was recently announced that he's returning to Days of Our Lives as a new mystery character. We wish Kyle lots of love during this very difficult time in his life right now.
Days of Our Lives airs weekdays on the NBC network. Check your local listings for times. In the meantime, let us know what you think by leaving us a line with your thoughts in our comments section below.
And as always, don't forget to check back with Soap Opera Spy for all the latest news, updates and spoilers on Days of Our Lives and all of your favorite daytime television shows right here!
Days of Our Lives airs weekdays on the NBC network.
---
Read more news, spoilers, and gossip on our Days Of Our Lives homepage
Want up-to-the-minute soaps news, spoilers, and gossip on your social feeds? Just hit 'Like' on our Soap Opera Spy Facebook page and 'Follow' on our @soapoperaspy