Days of Our Lives Weekly Spoilers January 14 to 18: Stunning Betrayals – Indecent Propositions – Tender Moments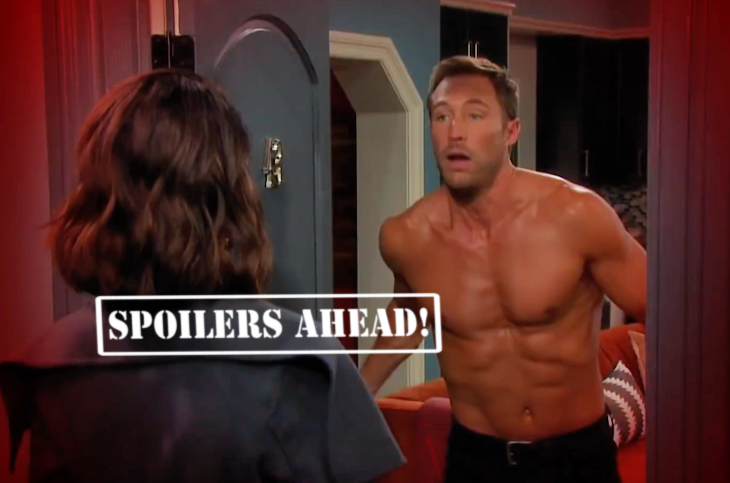 Days of Our Lives (DOOL) spoilers for the week of Monday, January 14 through Friday, January 18, 2019 reveal stunning betrayals, indecent propositions and tender moments. Frustration and shocking secrets are exposed. Problems arise for several citizens in Salem and DOOL fans will not want to miss out on all the excitement starting with Monday's episode of the NBC soap opera!
DOOL sources tease fans will be thrilled to see Chad DiMera (Billy Flynn) and Abigail Deveraux DiMera (Kate Mansi) will finally spend some time together and tender moments will happen. Will Abby be able to forgive Chad and is this a new beginning for the former spouses?
Xander Cook Kiriakis (Paul Telfer) will have a busy week this week as Leo Stark (Greg Rikaart) feels an instant connection with him and offers him an indecent proposition. He will also be dealing with an extremely angry Eric Brady (Greg Vaughn), who physically attacks Xander, after he kisses Sarah Horton (Linsey Godfrey). Those who adore the newfound relationship between Sarah and Eric, should not worry to much because by the end of the week, she will be back in Eric's arms when Rex Brady (Kyle Lowder) returns exposing another shocking revelation to his former fiance!
Wahoo!! So happy that #Days was renewed!! Can't wait to see what's on the horizon @carlivatiron @greg_meng @sheriawriter @Rybry7 @nbcdays pic.twitter.com/9el9xtrYIF

— Lisa Collins (@Sunshinechef11) January 8, 2019
Days of Our Lives spoilers reveal Eli Grant (Lamon Archey) and Lani Price (Sal Stowers) will scour and struggle as they work together to nail Xander for all his misdeeds. Meanwhile, Abe Carver (James Reynolds) will have it out with Sheila Watkins (Tionne "T-Boz" Watkins) when she makes a grave mistake. There has been a lot of tension between these two since they have met, will her error cost whatever friendship they have been able to develop?
Gabi Hernandez (Camila Banus) may have a serious love/hate relationship with Stefan DiMera (Tyler Christopher), but DOOL spoilers show the passion will heat up between the enemies. How will Salemites react to Gabi and Stefan, the two outcasts connecting?
Be sure to tune into NBC's Days of Our Lives (DOOL) on Monday, January 14, 2019 to catch up on all the exciting stories happening in Salem right now. Check Celebrating the Soaps often for updates, news, rumors and spoilers!
Read more Celebrating the Soaps news, spoilers, and gossip on our Days Of Our Lives homepage