Young and the Restless Weekly Spoilers January 14 to 18: Limits Are Tested – Revenge Sought – Familiar Face Returns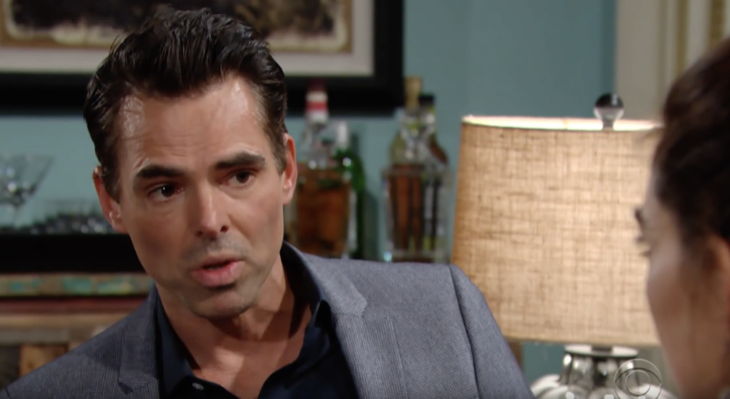 The Young and the Restless (Y&R) spoilers for the week of Monday, January 14 through Friday, January 18, 2019 reveal plenty of drama as people's limits are tested. Danger looms as another takes a risk. Concerns are raised as another seeks revenge. A familiar face returns to Genoa City. Y&R fans will not want to miss out on a second of all the excitement starting on Monday, January 14, 2019!
Y&R sources tease that Arturo Rosales (Jason Canela) will be tempted by Mia (Noemi Gonzalez); but before the two share a passionate kiss, he excuses himself and runs straight into Abby Newman's (Melissa Ordway) arms. He is finally able to reveal how much he loves her and makes a commitment to their future.
Nikki Newman (Melody Thomas Scott) confesses everything to her son, Nick Newman (Joshua Morrow) Nick initially feels like a fool for not knowing how bad things had gotten with his sister, Victoria Newman (Amelia Heinle) and her ex, JT Hellstrom (Thad Luckinbill). Nick vows to protect his loved ones, including his father, Victor Newman (Eric Braeden). Nikki, once again, is in trouble; but with Victor in jail, who is going to be the one to help her this time?
Celebrating 30 years as the number one Daytime Drama with the fabulous ladies of @TheTalkCBS. ✨ The celebrations will continue next week on the #YR set. Tell us what you want to see! pic.twitter.com/XXKHBIpd9R

— Young and Restless (@YandR_CBS) January 11, 2019
The Young and the Restless spoilers reveal Devon Hamilton (Bryton James) continues to go down a dark path, especially after he feels his sister, Ana (Loren Lott) betrayed him. He begins to make risky moves which cause his father, Neil Winters (Kristoff St. John) to be worried; not only for Devon, but Ana too!
Cane Ashby (Daniel Goddard) will pay a visit to his wife, Lily Winters Ashby (Christel Khalil) in prison, but how will things go after the letter he's received from her and does he reveal that he kissed Victoria Newman?
Y&R's Billy Abbott (Jason Thompson) is set on getting back at Phyllis Summers (Gina Tognoni) after she reveals to Victoria that Billy had just attempted to reconnect with her, but she turned him away to be with Nick. As if there wasn't enough drama between Victoria and Phyllis; this makes Victoria question whether she will ever be Billy's first choice or if circumstances are what united them.
Fans of Hunter King will be happy to know that she is returning as Summer Newman; but is she there to help or hinder when it comes to the Newman family?
Be sure to tune into CBS' The Young and the Restless (Y&R) on Monday, January 14, 2019 to catch up on all these exciting stories unfolding in Genoa City. Check Celebrating the Soaps often for updates, news, rumors and spoilers!
Read more Celebrating the Soaps news, spoilers, and gossip on our The Young & The Restless homepage