Jennifer Aniston Upset Over Days Of Our Lives Plans To Kill Off Dad, John Aniston's Character, Victor Kiriakis
Days Of Our Lives (DOOL) spoilers tease that Victor Kiriakis will be killed in a plane crash in late August. Jennifer Aniston, the soap icon's daughter, says the way Days is handling her father's death rubs her the wrong way.
She knows DOOL needs to address his exit and death, but something about a plane crash seems "lazy" to her. Part of the reason she is having trouble with the plane crash storyline is that she hates to fly.
She hoped the soap would find a more creative way to explain his death on the show.
Aniston had a rock relationship with her mother, Nancy Dow, who passed away in 2016. She was estranged from her father for many years, but they grew closer in the years before his death in November.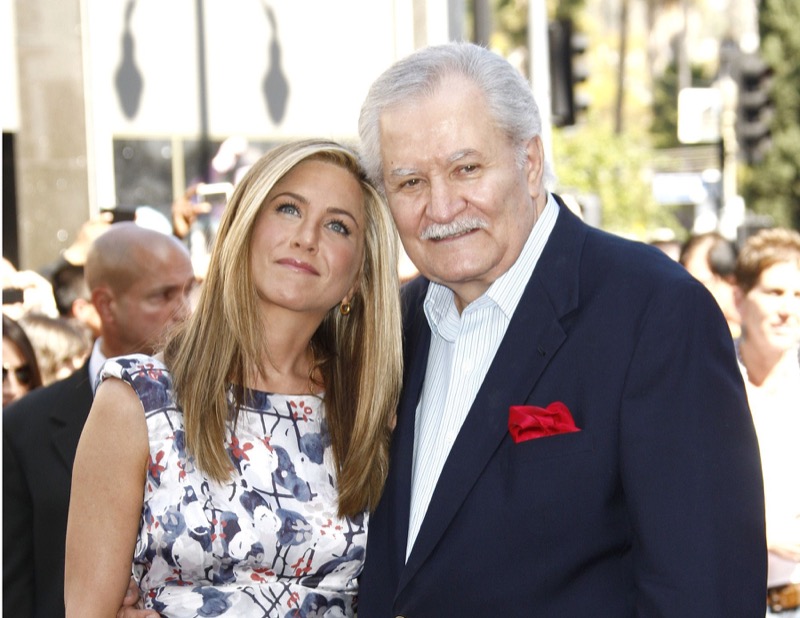 "Jennifer hates to fly, so this has rubbed her the wrong way, but what can she do? They must explain Victor's death on the show," the source close to Jennifer revealed.
Aniston hoped that DOOL could have found a better storyline for his death. Her father was on DAYS from 1985 to 2022, when he died at 89.
Jennifer has been coping with her dad's death for the past nine months by leaning on her friends and loved ones. Her ex-husband, Justin Theroux, has been a great source o support to her in this troubling time.
Theroux has reportedly called Jennifer daily to make sure she is doing okay. He just wants to ensure his ex handles this significant loss well.
"Jennifer has sent his friends gifts and called them and remember their birthdays and been a real sweetie," a source said. "She has been incredibly generous and has had his friends up to her house for parties to talk about the good old days with John."
Days of Our Lives spoilers say that the soap opera plans to air the funeral episode in late August.
DOOL fans, do you think Jennifer Aniston is right about her father being killed off on the soap? Stick with CDL for more Days of Our Lives (DOOL) spoilers, news, and casting updates!
Editorial credit: Joe Seer / Shutterstock.com