The Young and the Restless Preview Week Of July 7: Audra's Criminal Mess, Summer Railroaded, Billy's Deal
The Young and the Restless spoilers for the week of August 7 reveal that Audra Charles (Zuleyka Silver) faces Adam Newman (Mark Grossman). Apparently, Tucker McCall's (Trevor St. John) underage scandal involved Audra.
Plus, Daniel Romalotti Jr (Michael Graziadei) uncovers a shocking betrayal. Also, Billy Abbott (Jason Thompson) strikes a deal with Ashley Abbott (Eileen Davidson). Keep reading to find out what is coming up in the CBS soap opera.
Adam Newman's Intel
Y&R spoilers for the week of August 7 reveal that Adam and Phyllis will come up with their game plan. The two characters have already struck a deal, which involves taking down Tucker.
Now, Adam already found some dirt on Tucker, which he recently shared with Phyllis.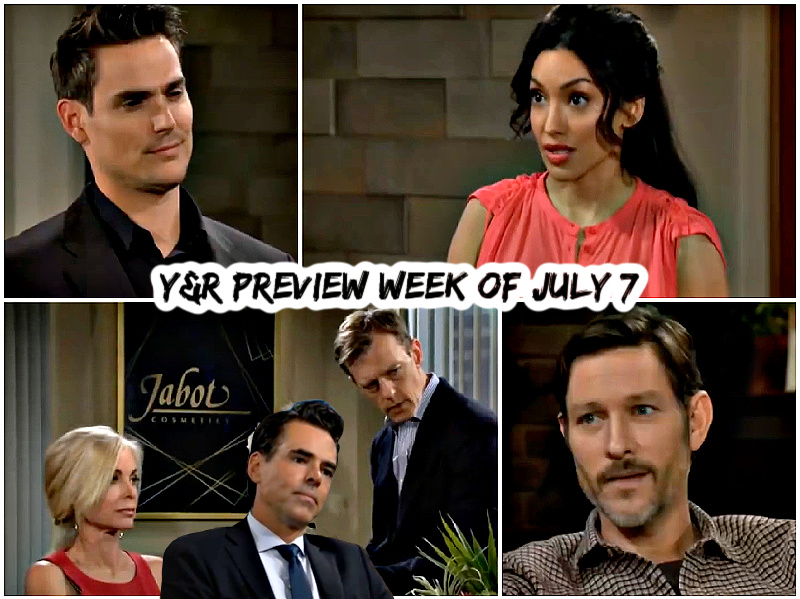 Tucker has no reason to suspect anything – at least, not yet. After all, Phyllis is now working in the IT department at Tucker's old company. So, seeing Adam and Phyllis together could be easily explained.
Y&R Spoilers: Audra Charles' Criminal Mess
In the weekly preview clip, Audra is petrified as she faces Adam. Audra tries to get Adam to keep quiet about Tucker and Audra covering up the underage sex scandal at Tucker's music label.
Although Tucker didn't find out until much later, he still covered it up. The fact that Audra – a woman — participated in covering up the unnamed musical artist sleeping with underage girls –- is pretty sickening.
Summer Newman-Abbott Railroaded
The Young and the Restless spoilers for the week of August 7 reveal that Daniel will have a chat with Heather Stevens (Vail Bloom).
Daniel is shocked as he directly asks Heather about Phyllis getting her freedom by letting Summer take the fall. Heather is unapologetic as she states her job is to defend her client… Phyllis.
https://twitter.com/flutterpolitely/status/1687193120843104256
The Young and the Restless Spoilers: Week of August 7
After everything Summer has already lost, there is no way that Phyllis would burn her to protect herself.
Phyllis isn't going to prison but won't let her daughter go either. Knowing the kind of character Phyllis is, she will find a way to save them both.
There is also the fact that Phyllis begged Christine Blair (Lauralee Bell) not to go after Summer. Christine made her intentions clear… either Phyllis accepts the sentence from a plea deal or Summer can't be protected. So, it sounds like Phyllis' legal mess could get even more complicated.
There could be a lot of destruction, chaos, uncertainty and fallout in the end, though. The only problem is that even if Phyllis fixes Summer's shattered life, can they really have the bond that they once shared?
It seems Summer is starting to question a lot of things, including her blind trust in Phyllis.
Which storyline are you looking forward to seeing the most during the week of August 7? Share your thoughts and remember to keep watching the soap on CBS or Paramount+ to find out what happens next,
Be sure to catch up on everything happening with Y&R right now. Come back often for The Young and the Restless spoilers, news, and updates.