General Hospital Spoilers: Another Cassadine Rises To Regain His Legacy-Stavros Lives, Takes Down Victor, Saves Son And Grandsons?
General Hospital spoilers and rumors tease that another Cassadine could rise-literally-to regain his legacy. Stavros Cassadine (Robert Kelker Kelly) lives, takes down Victor Cassadine (Charles Shaughnessy) and saves his son and grandsons?
General Hospital Spoilers – Stavros Cassadine's Heirs Very Important
Even though most of Nikolas Cassadine's (Adam Huss) upbringing till the age of sixteen was done by Stefan Cassadine (Stephen Nichols) Stavros was his father.
Stavros was Helena Cassadine's (Constance Towers) favorite son and his son Nikolas was very important to him, although Nikolas came to Port Charles with Stefan to donate bone marrow to save baby sister Leslie Lu Spencer's (Emme Rylan) life.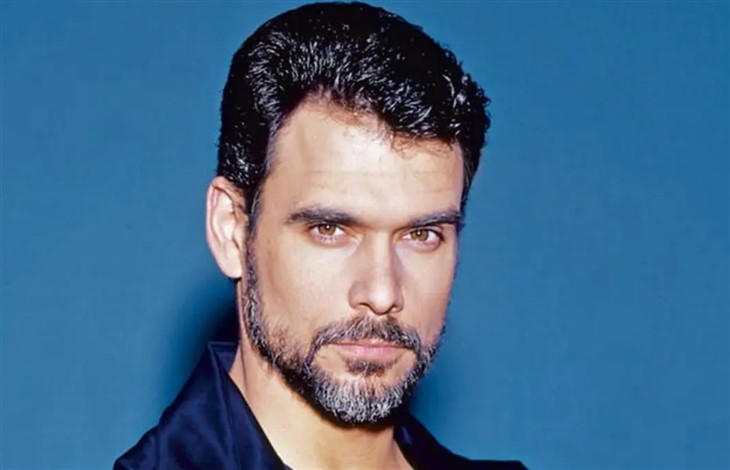 Helena kept Stavros alive in stasis and he tried making a grown Lulu his "ice princess" in 2014-Dante Falconeri (Dominic Zamprogna) shot him in the chest. But could Stavros also have been kept alive like Drew Cain (Cameron Mathison) was later, and reappear alive again?
GH Spoilers – Victor Cassadine Kidnapped Nikolas Cassadine's Sons
Victor kidnapped Nikolas' sons, and made them his "heir and a spare" with Nikolas on life support in an unknown location, possibly somewhere on The Haunted Star. They appear to be bound somewhere in Venezuela, a compound of Victor's close to Mikkos Cassadine's (John Colicos) bunkers where the pathogen he intends to control the population with is stored.
Stavros would not much appreciate Victor taking his heirs, his legacy and making them his own-and using his father's technology to save the world instead of control it. Victor's plan to save the world, however, involves killing half of it off with the pathogen and then controlling the remainder left alive.
That's not exactly what Mikkos had in mind when he was running the show, and Stavros would remember that and if he does rise up he'll deal harshly with his uncle.
General Hospital Spoilers – Stavros Cassadine Takes Down Victor Cassadine?
Spencer Cassadine (Nicholas Alexander Chavez) never met his grandfather, and he'd have no idea who he is – and Ace Prince-Cassadine (Joey and Jay Clay) of course is a baby.
Spencer doesn't know what happened to his father and neither does anyone else, except Mason Gatlin (Nathanyael Grey) and possibly Victor, but Stavros knows all about being kept barely alive. Nikolas didn't go on the trip to rescue Lulu from Cassadine Island that time so he hasn't seen his father since the age of sixteen.
Can you imagine the shock on Laura Collins' (Genie Francis) face were Stavros to be the hero who saved Nikolas, Spencer and Ace's lives and brought them home? She would have a hard time believing it was really him!
Be sure to catch up on everything happening with GH right now. Come back here often for General Hospital spoilers, news, and updates.