General Hospital Spoilers: Cody Tells Mac The Truth — Can This End Well?
General Hospital spoilers leak Cody Bell (Josh Kelly) wants to know his father — Mac Scorpio (John J. York). He's made a real mountain out of a molehill by protecting the truth for his own interests and keeping his biological father out of the equation. He never gave Mac a chance to handle the truth, and he left him feeling disjointed and out of touch with himself after the DNA allegedly came back showing they were not father and son.
The whole time, Cody knew better and kept the truth to himself — insisting all the while that Mac didn't deserve a shifty son like him, and he didn't deserve a great guy like Mac in his life. Fortunately, that tide is about to turn, and Cody is going to find himself knee-deep in the one thing he's never really had: Family.
General Hospital Spoilers — Sasha Corbin Pushes Cody Bell To Come Clean
Sasha Gilmore Corbin (Sofia Mattsson) has just revealed that she has developed feelings for Cody — but not to his face.
Rather, Cody overheard her concerns about working with him and doesn't know how to tell her he feels the same way and wants to explore their feelings for one another.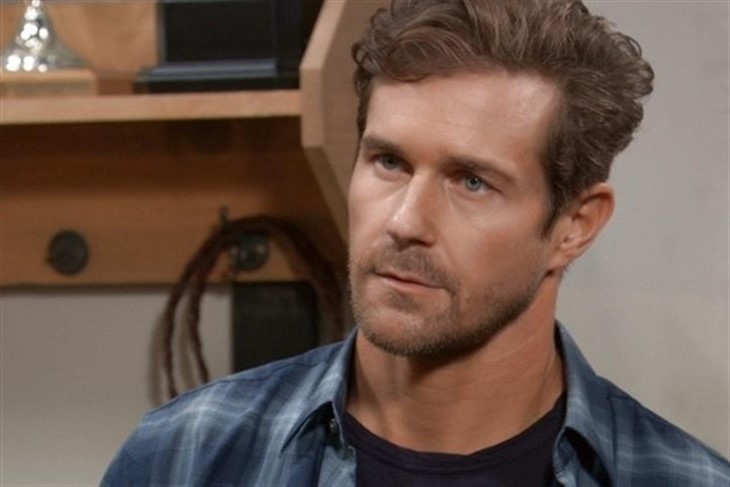 But while these two are canoodling over the Deceptor and smiling for the camera, Sasha won't be able to stop herself from pushing Cody toward his family as she tries to pull away from the feelings she thinks she's not ready to have.
GH Spoilers – Squeal Maxie Jones Provides For A Softer Delivery
Sasha may not be able to convince Cody to tell his dad the truth right away, but when she suggests he talk to Maxie Jones (Kirsten Jones) first and lay the truth on her, Cody is going to jump all in if it'll score him more time and support from Sasha.
Sitting down with Maxie and telling her they are step-siblings isn't how she will have seen her day going over, and she won't be down with keeping that kind of information from Mac and her mom.
Of course, Sasha always knew that and on some level, so did Cody. But he needed Maxie's support going into this.
General Hospital Spoilers — Mac And Felicia Scorpio Are Stunned
When Cody tells Mac the truth — that he is his son — all of the broken pieces of this family are going to fall into place.
Felicia Scorpio (Kristina Wagner) could be the hardest hurdle to overcome, because her instinct when Cody lied about the test result was to ask to see it for herself, but Mac pulled her away and squashed that attempt.
All of this time, he knew there was a stronger connection between him and Cody and he couldn't shake it. Mac might be ready to forgive Cody right away, but Felicia and Maxie could take a bit longer.
Will that hinder Mac's ability to get to know his son? Keep checking back for more GH news and spoilers just ahead.