General Hospital Spoilers: Could Dex Heller Become The New Jason Morgan?
General Hospital (GH) spoilers tease that Dex Heller (Evan Hofer) and Sonny Corinthos (Maurice Benard) will continue to get closer in the weeks ahead. While the henchman is secretly trying to bring the mob boss down, as per his alliance with Michael Corinthos (Chad Duell), Heller and Corinthos have been bonding
. If Dex decides to turn on Michael and stay loyal to Sonny, he could end up jumping into the role Jason Morgan (Steve Burton) had in Corinthos's business and life.
General Hospital Spoilers – There Are Plenty Of Similarities Between Dex Heller & Jason Morgan
General Hospital (GH) spoilers hint that Dex's heart could continue to soften where the mob boss is concerned. One can't deny, there are a lot of similarities between Dex and Jason. Both are men of very few words, good-looking, smart, and sharp when it comes to seeing a threat from a mile away. Jason has saved Sonny's life more than once over the years, and Heller recently proved his worth by pushing Corinthos out of harm's way when he caught a sniper in the warehouse.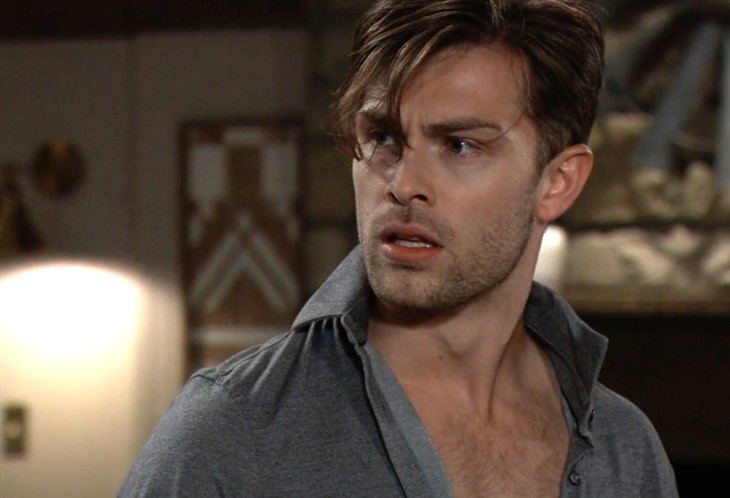 The mob boss was skeptical of Heller's loyalty at first but has seemingly opened up to Dex over time. If the henchman ditches his plans with Michael and keeps working for the mob boss, the two will inevitably get closer and closer. No one could ever "replace" Jason in Sonny's life, but he could end up becoming a close confidant to Corthinos, as Morgan was.
GH Spoilers – Sonny Corinthos Loves His Leading Ladies, But Also Loves A Good Bromance
Jason wasn't the only young man that Sonny mentored over the years. After all, before Mr. Morgan, there was Stone Cates (Michael Sutton) who was like a little brother to Corinthos. As much as the mob boss loves to romance leading ladies in Port Charles, he's also had his fair share of bromances. From Stone to Jason, Luke Spencer (Anthony Geary), and Brick (Stephan A. Smith), he fosters male friendships, as long as he knows he can trust the person behind the handshake. Could Dex help ease the pain and loss he's felt since Jason Morgan's passing?
If Heller ends his scheming with Michael, could he become the "new" Jason Morgan in Sonny's life? Have your say, below. Don't forget to watch General Hospital on ABC to see how all this unravels and visit this site often for the latest GH spoilers and updates.