General Hospital Spoilers Tuesday, March 21: Sonny Worried, Willow's Advice, Michael Shocks, Drew Helps
General Hospital spoilers for Tuesday, March 21, 2023, reveals Harrison Chase (Josh Swickard) follows Willow Tait's (Katelyn MacMullen) good advice. Maxie Jones (Kirsten Storms) comes on board to help a friend. Drew Cain (Cameron Mathison) lends his expertise to somebody. Sonny Corinthos (Maurice Benard) confides in his son, Dante Falconeri (Dominic Zamprogna). Michael Corinthos (Chad Duell) takes Dex Heller (Evan Hofer) and Josslyn 'Joss' Jacks (Eden McCoy) by surprise.
General Hospital Spoilers – Tuesday, March 21, 2023: Harrison Chase Takes Willow's Advice
Willow has urged Chase to act on his feelings and take things to the next level with Brook Lynn Quartermaine (Amanda Setton), and it sounds like that's exactly what he's going to do. While Brook Lynn has been hemming and hawing over telling Chase the truth, he's been too prideful to let her in and tell her he feels the same way. Is all of that about to change now?
GH Spoilers – Say Maxie Jones Is Helpful
Maxie is willing to go out on a limb to help a friend, and that friend is most likely Lucy Coe (Lynn Herring). Frankly, how is Maxie possibly supposed to deny Lucy the privilege of being involved in the planning of the Nurses' Ball when she's risked all to come back from the grave for it?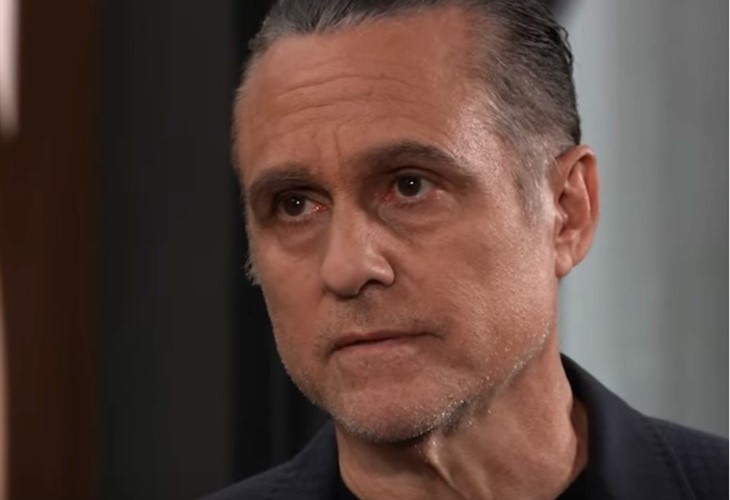 GH Spoilers — Drew Cain Agrees To Help Out
Someone needs Drew's help, and it just might be Valentin Cassadine (James Patrick Stuart). Perhaps Laura Collins (Genie Francis) told Valentin about Drew's inquiry on his shares of ELQ. Is Valentin willing to strike a deal to help Drew clear his name with Ned Quartermaine (Wally Kurth) as long as Drew is willing to help Valentin take Victor Cassadine (Charles Shaughnessy) down?
GH Spoilers — Sonny Corinthos Opens Up To Dante Falconeri
Sonny won't mince words when he tells Dante just how he feels about the road ahead. Sonny is remiss and hoping he won't lose someone else who is important to him in the interest of protecting them from harm. Is he worried he might lose Nina Reeves (Cynthia Watros)?
General Hospital Spoilers — March 21 — Michael Corinthos Shows Up Unannounced
When Joss and Dex are busy getting busy on the sofa of his bachelor pad, Michael is going to swing by worried that Dex is up to no good. This is going to leave Dex in a tough spot. Joss will want answers and just might want to confront her brother, but Dex can't let Michael know about her. Why not? When Joss starts putting the pieces together, this might not end well.
Which storyline are you most looking forward to following on GH on Tuesday, March 21st? Let us know, and keep checking back for more GH news and spoilers.