General Hospital Spoilers: Curtis Blames All His Life Troubles On Jordan
General Hospital spoilers reveal Curtis using Jordan as his verbal punching bag once again because she must be the most terrible person on Earth, right?
General Hospital Spoilers – Curtis Ashford Puts It All At Jordan Ashford's Feet
It doesn't matter to Curtis Ashford (Donnell Turner) that it was Portia Robinson (Brook Kerr) who kept a massive secret from him for 20 years and didn't bother ever telling him he might have been Trina Robinson's (Tabyana Ali) father. Jordan Ashford (Tanisha Harper) knew about this for over a year and must hear all of Curtis' woes and receive his wrath.
However, Donnell Turner can see his character's point of view even if many members of the audience cannot.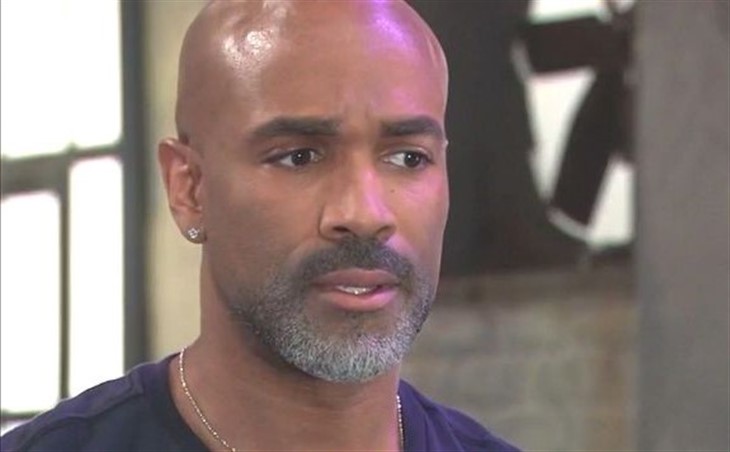 "He feels betrayed by her," Turner said of Curtis' feelings towards Jordan in the March 6, 2023, issue of Soap Opera Digest. "And I think, understandably, he's like 'Jordan, you and were married, we've known each other for a long time, and you saw me headed for something so painful and you let it happen.'"
GH Spoilers – Curtis Ashford Needs To Get A Grip
Jordan does not even want to go there as she feels that this was Portia's secret to tell and she is right. She did everything she could to get Portia to come clean before the wedding, but Portia refused and Jordan couldn't hold a gun to her head to do it, so this is on Portia and Jordan tells Curtis just that.
"Jordan does a good job of defending herself whether Curtis likes [her rationale] or not," Turner said. "Curtis has to acquiesce a bit because Jordan wasn't flippant with her decisions. And when Curtis learns that, I think he has to understand. I don't think he harbors lingering ill will towards his ex-wife."
Maybe he does not, but he sure does like to blame Jordan for everything that goes wrong without ever hearing her out first.
Curtis then gets another shocker when Curtis offers to take a DNA test to get the truth and Trina doesn't want to do it. Marcus Taggers (Real Andrews) is her dad and that is that. Perhaps fans will never know the truth if Trina doesn't want to know. Stay tuned to General Hospital weekdays to see how these stories play out.