General Hospital Spoilers: Dex Is Out For Revenge, But Not For Michael
General Hospital spoilers suggest that while it's true that Dex Heller (Evan Hofer) seems to have a genuine interest in organized crime, there's clearly something personal at play here. The question is, what? Could it be that Dex is harboring some resentment toward the mafia master for reasons that have yet to be revealed? It sure looks that way.
Rumor has it Dex has his own connections to Sonny that have little to do with Michael. It was convenient that Mikey needed an undercover agent to infiltrate Sonny's organization, because Dex needed someone to help him get on the inside. From there, he would be able to orchestrate the mobster's epic fall. But why is Dex personally invested in this? It all started nearly thirty years ago with a woman named Karen Wexler (Marie Wilson).
General Hospital Spoilers — A Stripper With A Heart Of Gold
Karen's life in Port Charles may have been full of drama and intrigue, but what about her time skipping town? She may have seemed like a diamond in the rough, but her involvement with Sonny slowly dragged her down a dark path.The enigma of what she got up to in those mysterious years away has always remained a topic of gossip and speculation. However, rumor has it that Dex is actually Jason Morgan's (Steve Burton) son.
Thus, it seems the truth of Karen's life beyond Port Chuck is ready to be unearthed. As far as Jason's past goes, it's a lot simpler. Jason's high school days were a far cry from the end of his life as a mob associate and Sonny's best friend. Back in the day, he was just another Quartermaine on the rise who fell for the wrong girl. Could Dex be repeating his missteps by getting involved with Josslyn 'Joss' Jacks (Eden McCoy) when he knows he intends to ruin Sonny?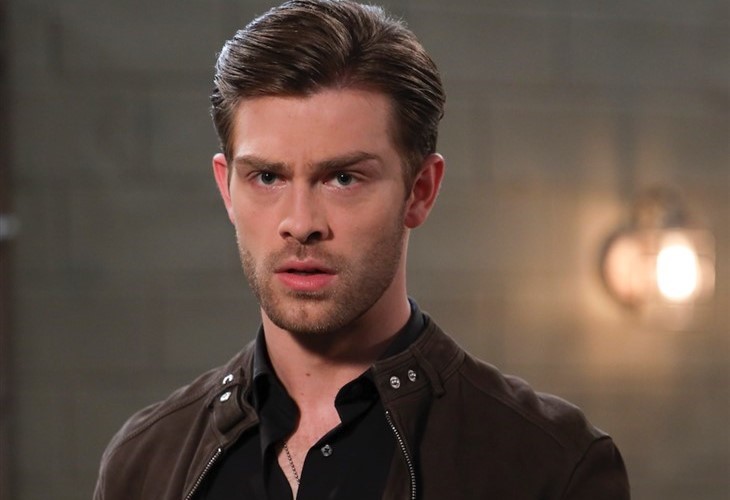 GH Spoilers Claim Dex Heller Isn't Sonny's Typical Associate
It's pretty simple. Dex keeps screwing up! These missteps are not the type of behavior one would expect from one of Sonny's associates — nor something he normally tolerates. So the question remains: why does he keep making these mistakes? Are they intentional? Why doesn't he try to rectify them when he does? With a boss who is notoriously lethal to those who cross him, one would think it's in Dex's best interest to remain silent if he can't get it right. Instead, he's rather reckless. Is he baiting Sonny in hopes of a confrontation, or is something bigger amiss?
General Hospital Spoilers — Sonny Corinthos Took Jason Morgan Away
Dex might blame Sonny for ruining Jason's life. Even in death, Sonny's influence on Jason seems to be haunting Dex's every thought. It's natural to wonder what might have been if Jason hadn't been lured into Sonny's criminal empire. Could he have been a better father — not just to Dex but to Danny Morgan (Zakary Risinger) and Jake Spencer (Hudson West), too? If Dex is in Port Charles with a plan to make things right, everyone should be on the lookout for just what he considers to be, well, "right." Will Sonny end up paying the price for Jason's absence in Dex's life? Stay tuned for more GH news and spoilers just ahead to find out.