Prince Harry SHOCKS With Bizarre Behavior At King Charles' Coronation!
Royal family experts predicted that Prince Harry would appear anxious during King Charles' coronation. And some also thought that the Duke of Sussex would look lonely, even ostracized, as the rest of the royal family took on different roles.
Add in the absence of Meghan Markle, and experts thought it seemed inevitable that Harry would struggle in the hours leading up to, during, and after the coronation.
But Prince Harry just proved all those so-called experts wrong. Find out about Prince Harry's bizarre behavior at the coronation. And learn what a body language expert revealed. Get all the royal details below.
Prince Harry – Defies Predictions At Coronation
Out of all the ways to describe Prince Harry's behavior at the coronation, no one foresaw that the Duke of Sussex would shock experts. But as royal experts observed Harry, they did a double-take at his bizarre behavior. For instance, body language expert Judi James described the Duke of Sussex as appearing "cheery to the point of cocky" to Page Six.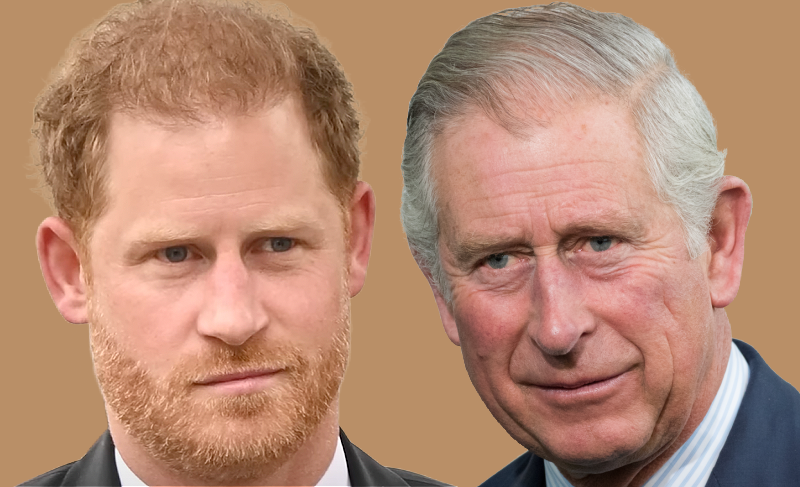 And amid all the predictions that Harry would look and feel like an outcast, the Duke of Sussex acted as if "none of the events of the past couple of years had ever happened." As a result, James felt stunned as she observed Harry's happy expressions. But she also admitted what she predicted prior to the coronation.
"Pre-coronation, I'd bet Harry would attend looking solitary and isolated without Meghan [Markle]," recalled the body language expert. And James had predicted that the Duke of Sussex would use "some anxiety rituals like his signature tummy pat, haunted eye expression and wedding ring fiddle to self-comfort as he suffered the arctic blast from the other royals." All wrong. Instead, Harry looked cheerful even as the seating arrangement in Westminster Abbey snubbed him.
'Cheerful' Prince Harry came off 'cocky' at coronation: body language expert https://t.co/hvmOqCIXZT pic.twitter.com/xG6WLkT93Z

— Page Six (@PageSix) May 8, 2023
Prince Harry – Offers 'Counter-Intuitive' Performance
And while Meghan Markle displays acting credits on her resume, her hubby Harry might want to consider his own future as an actor. For instance, James pointed out that the Duke of Sussex served up a "counter-intuitive performance that was almost breathtaking, given the no-hope rating he is currently being given in terms of returning to the bosom of his royal family." And she praised the "comeback of the joker prince, a bouncy, resilient-looking royal who looked as though being seated three rows back was actually an honor."
Even though Harry couldn't see some of the ceremony, he remained cheerful. His obstruction came from his aunt Princess Anne's enormous hat topped with a big red feather. However, some credit Harry's "loyal royal posse" for bolstering his courage. Harry's cousins Princess Eugenie and Princess Beatrice and their husbands, Jack Brooksbank and Edoardo Mozzi, stayed with him to comfort him.
As a result of that companionship, Harry "arrived laughing and joking, even performing a mime that suggested he was referring to Eugenie's heavily-pregnant baby bump and making them all chuckle," pointed out James. And she noted that he stepped back to walk in alone. "But this was no lonely, sad, sympathy-inducing walk up the aisle. Harry greeted the clergy with warmth and adopted an upbeat, slightly rolling, wide-stride gait to suggest breezy cheerfulness," added the body language expert.
Tell us what you think. Do you feel shocked that Prince Harry managed to avoid looking like a victim at King Charles' coronation? And after you share your views, check back on our site for more royal family news.