General Hospital Spoilers: Friday, September 14- Margaux Discovers A Clue – Kim Tears Into Drew – Maxie & Peter Get Stuck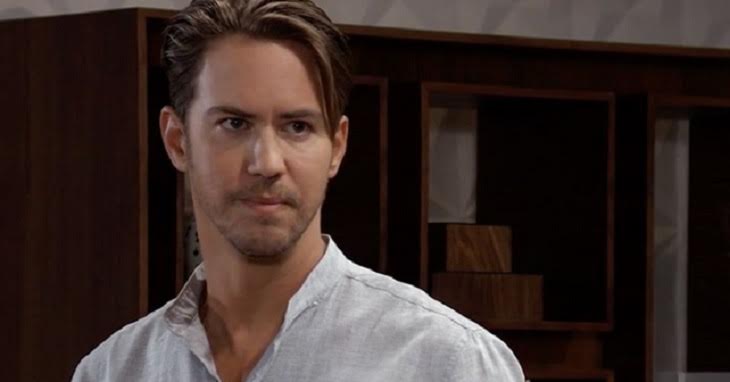 General Hospital spoilers for Friday, September 11, tease that Valentin (James Patrick Stuart) will get updates from Curtis (Donnell Turner) about the investigation into Nina's (Michelle Stafford) child.
They'll discuss the matter and Nina will overhear Valentin saying "I'm just anxious to let Nina know." Nina will demand to know what they're talking about. What will Valentin do?
Meanwhile, Jordan (Briana Nicole Henry) and Margaux (Elizabeth Hendrickson) will continue to put their heads together about the body found underneath Charlie's Pub. It looks like Margaux will discover a new clue. Could it be the gun that might put Sonny (Maurice Benard) away for good?
Next, on the new GH episode on Friday, September 11, Kim (Tamara Braun) and Drew (Billy Miller) will have a chat about Oscar (Garren Stitt). Kim will remark that she and Drew need to find a way to communicate better about the situation. GH spoilers also indicate that Kim will tear into Drew, likely after Drew lets it be known that he told Sam (Kelly Monaco) about Oscar's condition.
"Just another day at the office." #GH55 pic.twitter.com/JciMbZHgG9
— General Hospital (@GeneralHospital) September 10, 2018
Speaking of Oscar, he'll hang out in the park with Monica (Leslie Charleson) and Sam, and Sam will ask what happened to his hand. Of course, Oscar busted his hand while punching out Cameron (William Lipton) over Kissing Josslyn (Eden McCoy). He and Cam decided to keep their little brawl a secret, so Oscar will probably come up with a cover story to explain his hand injury.
Meanwhile, Maxie (Kirsten Storms) and Peter (Wes Ramsey) will be shocked when their elevator jolts to a stop. It looks like the two will be stuck between floors for a while, which will probably lead to a big talk that neither of them was yet prepared to have.
Finally, on Friday, September 14, Mike (Max Gail) will have a chat with Carly (Laura Wright) and Sonny about his worsening condition. "It's time to rethink things," he'll say. Mike's been looking at the memory care facility brochures, and perhaps he's reached a decision about where he should spend his remaining days.
It looks like we're in for some great drama on Friday's episode! Stay tuned to the ABC soap and don't forget to check Celebrating The Soaps often for the latest General Hospital spoilers, updates, and news.
Read more news, spoilers, and gossip on our Celebrating The Soaps General Hospital homepage