General Hospital Spoilers: Is Marty's Mysterious Third Wife Actually Blair Cramer?
General Hospital Spoilers report it has been confirmed that Blair Cramer (Kassie DePaiva) is coming to Port Charles this September, and fans are here for it. We haven't seen Blair since December of 2013, and viewers are itching to find out what she's been up to and who might be interesting enough to bring her back to town. Will Tracy Quartermaine's (Jane Elliot) lawsuit dovetail with Blair's visit? Could she be headed to town with ties to Austin Gatlin Holt (Roger Howarth) and Mason Gatlin (Nathanyael Grey)?
More importantly, might Blair be the infamous third ex-wife to Martin 'Marty' Grey (Michael E. Knight)? If she is, he's going to have a lot of explaining to do about the vicious tall tales he told on her.
General Hospital Spoilers — Marty Sold His Story To Everyone
When Marty first came to Port Charles, he was hoping to steer clear of anyone finding out who his brother was — the infamous Cyrus Renault (Jeff Kober).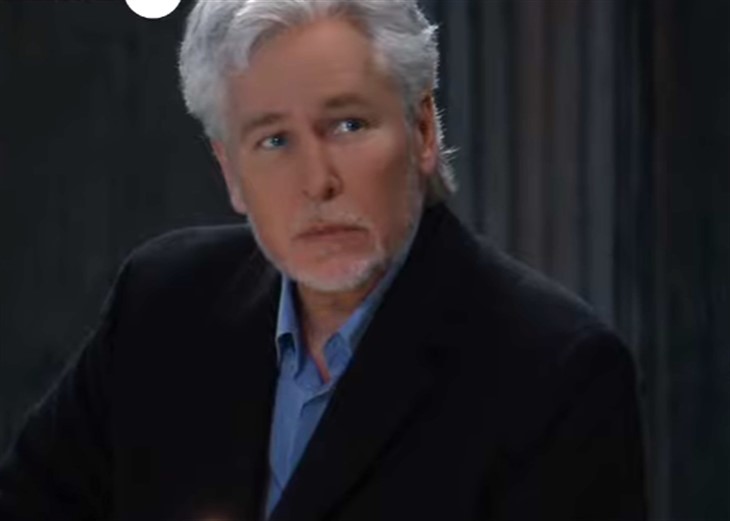 Marty went to great lengths to hide those ties, and he didn't embrace them when they became public knowledge.
Now, it appears he's playing the same game with his ex-wife, which leads us to believe he wouldn't necessarily divulge that information unless she too came to town and forced him to confront the truth.
Marty has sold a rather salacious story that all three of his ex-wives are money-hungry and vindictive.
So he's going to have to answer for himself if it turns out Blair is any one of his exes — but most especially if she is his third ex-wife.
GH Spoilers – Say Blair Cramer Was Never Like That
Everyone remembers Blair being adjoined at the hip to Todd Manning (Roger Howarth), but Max Holden (James DePaiva), Patrick Thornhart (Thorsten Kaye), and many others stole Blair's heart over the years.
While she wasn't always the best judge of character and may have let a few too many imposters into her bed, Blair had a good head on her shoulders and managed to raise an amazing daughter, Starr Manning (Kristen Alderson).
In other words, she was never one to seek such terrible vengeance, but are we safe to assume that Marty's ex is actually the one in the wrong here?
READ THIS: Find out what happens next on General Hospital.
General Hospital Spoilers — Is Blair Cramer The Link Between Tracy Quartermaine And Marty Grey?
Fans are spitting out theories left and right as to why Blair is coming to Port Charles if she is, in fact, Marty's ex. Which number is she?
Maybe Blair wants Marty back. Maybe they were never even divorced! Is Tracy conspiring with Blair to help her break Marty and Lucy apart and take Lucy down at the same time?
There are so many options and we have little to go on at this time. Let us know what you're expecting as Blair lands in New York, and stay tuned for more GH news and spoilers just ahead.