Coronation Street Spoilers: Tyrone Dobbs Gets Devastated Over Cassie's Drug Overdose
Coronation Street spoilers, news, and updates tease that Tyrone Dobbs is left disappointed after his mom passes out due to a drug overdose.
In the upcoming scenes of the longest-running soap, Tyrone helps his mom to land a job in the garage. Though she tries to be better every day, Cassie still cannot ignore Dean who keeps on asking for the money she owes him.
On the other hand, Abi Webster starts to suspect the woman as notices her connection with her former drug dealer.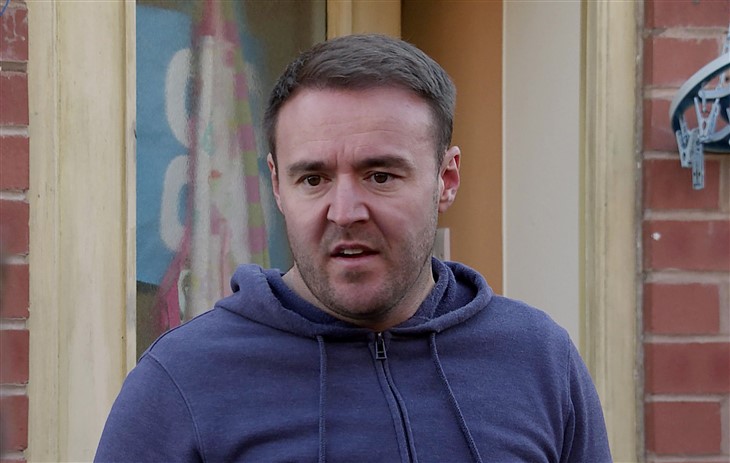 At lunchtime, Cassie refuses to join her coworkers and states that she is waiting for a customer.
Wrapped with her suspicions, Abi follows Cassie and finds her stealing in the petty cash. Later in the week, it is Ruby's birthday, and the troubled woman volunteers to look for a gift while Tyrone is busy preparing for the party.
The forgiving son then hands £80 to his mom, but little did he know, Cassie meets Dean and uses the cash to purchase some pills.
Meanwhile, the birthday party starts, and Tyrone begins to worry as his mother is still nowhere in sight.
Coronation Street Spoilers – Star Alan Halsall Discusses His Current Storyline
Meanwhile, Michael reveals the previous commotion with Dean, and Abi opens up about the stolen money.
Amidst the alarming news, Hope announces that her grandmother is on the pavement and suffering from a drug overdose.
Moreover, Cassie is not yet done with her lies as she tells Tyrone that Evelyn kicked her out of home resulting in her indulging in prostitution and drugs.
During his recent interview, Alan Halsall shared how his character deals with the drug storyline. "Tyrone's devastated for many reasons.
His mum is on the floor collapsed and needs an ambulance which is scary for everyone," he told Digital Spy. The actor also expressed Tyrone's disappointment due to Cassie's betrayal and multiple lies.
Coronation Street Spoilers – Alan Halsall Shares Tyrone's Relationship with Cassie
Moreover, the "Corrie" star revealed about the first time Cassie opened herself up to Tyrone. Though she is making a tale about Evelyn throwing her out of home, the loving son still feels the pain his mother endures. "It's probably the first time that she has spoken in front of Tyrone about what's going on," he stated.
"He also feels very sad for her and sorry for what she went through and he gets angry because he's confused how Evelyn let those kinds of things go on," he added.
Despite his complicated family relationship, Halsall voiced his character's desire for everyone to be together.
Will Tyrone overcome his devastating situation? Will Cassie finally decide to put herself on the right track?
Be sure to catch up on everything happening with Coronation Street right now. Come back here often for Coronation Street spoilers, news, and updates.