General Hospital Spoilers: Josslyn Jacks Gets Tired Of Dex Heller's Mob Schedule, Cheats With "Adam"
General Hospital (GH) spoilers hint at a familiar face returning to the soap, as actor Joshua Benard reprises his role of Adam.
Most fans know that Josh wasn't only once on the daytime drama, he also happens to have a connection to the show as the son of Maurice Benard (Sonny Corinthos).
Adam had a few appearances on GH in 2022, sharing scenes with Josslyn Jacks (Eden McCoy). Upon his return, should Dex Heller (Evan Hofer) be concerned?
General Hospital Spoilers – Adam & Joss Jacks Get A Little Closer
GH fall spoilers indicate that Joss will bond with a university friend. As Adam is set to return, will this be the "friend" teasers are referring to, and just how close will Joss and Adam get? Will they simply become friends, or will there be more to this story?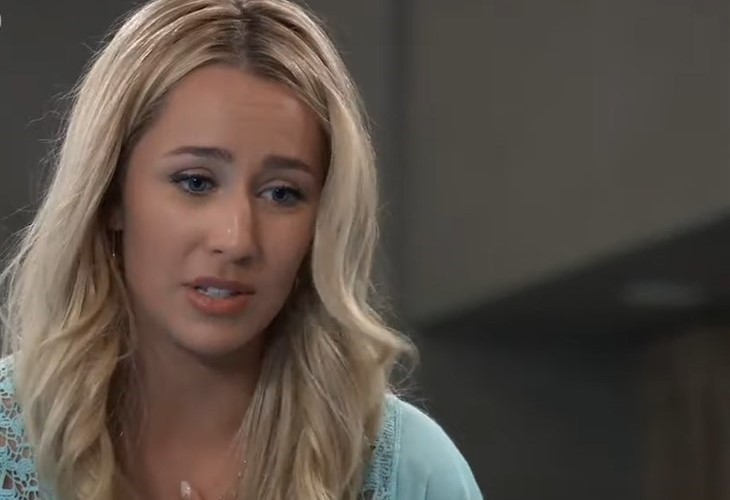 For those who recall, Adam originally made an uneasy comment to Joss after her video with Cameron Webber (William Lipton) went viral across the school. While he was out of line when they first met, he did later apologize for what he said.
GH Spoilers – Could Josslyn Jacks Cheat On Dex Heller ?
Dex and Joss have been like ships in the night, recently. Heller has been up to his eyeballs in mob work for Sonny, while Ms. Jack has been busy with studies, friends, going to concerts, and doing things that most university students do.
Josslyn desperately wants Dex out of the mob; however, that is likely not going to happen anytime soon.
Unfortunately, if you look at Ms. Jacks's past love history, a pattern could be brewing. When she began growing apart from Cam, she jumped into the arms of Dex, cheating on Webber and then breaking up with him.
MUST READ – GH Spoilers Monday, September 18: Brook Lynn Confesses, Blair Threatens Martin, Valentin Gets A Shock
It's hard not to see this happening, once again. As their schedules continue to suffer conflict after conflict, if Adam happens to be in one of Joss's classes, or fate places them in each other's orbits on a regular basis, she may do to Dex what she did to Cam.
Will Joss cheat on Dex with "Adam"? Share your thoughts, below!
Tune into your favorite ABC soap daily to see all the drama unfold and visit this site often for the latest General Hospital news, spoilers, and updates.