General Hospital Spoilers: Lulu Wakes Up, Devastated By Luke's Death!
General Hospital spoilers tease that the residents of Port Charles are finally about to get vengeance for the death of Luke Spencer (Anthony Geary). As viewers know, Victor Cassadine (Charles Shaughnessy) was responsible for the cable car accident that killed hundreds of people but Luke was the target and the other victims were just collateral damage. But there is still one person who doesn't even know Luke is dead and it will be devastating when she finds out.
General Hospital Spoilers – Lulu Spencer Has Been In A Coma!
Lulu Falconeri (last played by Emme Rylan) suffered severe brain damage when the Floating Rib exploded over two years ago and has been in a coma ever since. Luke was Lulu's father and the two of them shared a special bond. Although Lulu's prognosis was grim, she will certainly wake up at some point in the not too distant future. And when she does, she will find several things have changed since she was injured.
GH Spoilers – Much Has Changed In Port Charles!
Everything that Lulu thought she knew about her life will be completely different than it was before. There will be little things such as Maxie Jones (Kirsten Storms) new daughter who Maxie named Louise in honor of her best friend. Then there is the fact that Dante Falconeri (Dominic Zomprogna), the love of her life, has begun a relationship with Sam McCall (Kelly Monaco). But even more devastating than that will be when she learns that her father is dead at the hands of one of the Cassadines.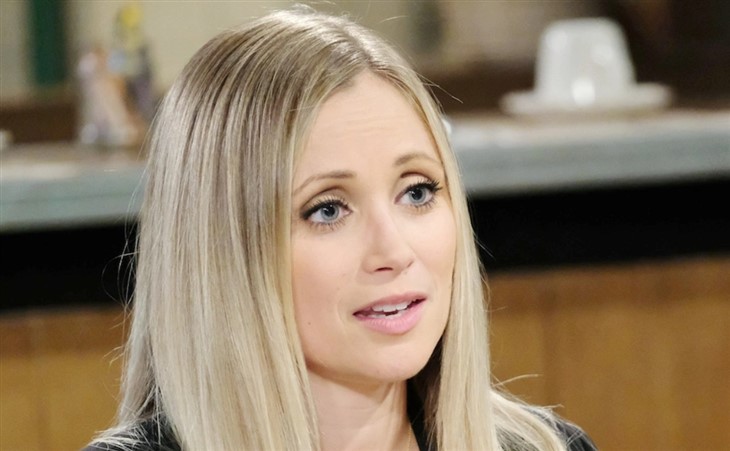 General Hospital Spoilers – Laura Collins Will Do Her Best To Help Lulu Falconeri!
Lulu's mother, Laura Spencer (Genie Francis) will certainly do her best to help guide Lulu through all the changes that have occurred while she was comatose. But when it comes to Luke's death, Lulu will need the love and support of everyone around her, including Dante. That could cause problems between Sam and Dante, and could even lead to that relationship's end. Lulu will try to be strong but the weight of everything that has happened will likely keep her in a delicate position for quite a while.
GH Spoilers – What Do You Think?
Is it time for Lulu to wake up? How will she react to the news that Sam and Dante are together? Will she be able to accept Luke's death? Anything can happen in Port Charles so stay tuned to General Hospital airing weekdays on ABC. And don't forget to check back right here regularly for all your General Hospital news, information and spoilers!