General Hospital Spoilers Monday, June 5: Michael Disappointed, Austin Worried, Carly Furious, Trina Stunned
General Hospital spoilers for Monday, June 5, 2023, reveals Josslyn 'Joss' Jacks (Eden McCoy) struggles to hide how she feels. Carly Spencer (Laura Wright) realizes something big.
Michael Corinthos (Chad Duell) doesn't like what his mother has to say. Trina Robinson (Tabyana Ali) is stunned. Portia Robinson (Brook Kerr) is delightfully surprised. Brook Lynn Quartermaine (Amanda Setton) celebrates with Harrison Chase (Josh Swickard). Mason Gatlin (Nathanyael Grey) has Sonny Corinthos (Maurice Benard) on his mind.
General Hospital Spoilers Monday, June 5, 2023: Joss Hides Her Feelings
When Dex Heller (Evan Hofer) puts Joss on the spot and asks her if she's able to handle the package he comes in, she may struggle to put her own feelings aside. She wants Dex out of the mob; that was never a lifestyle she wanted to be a part of. Yet, here she is.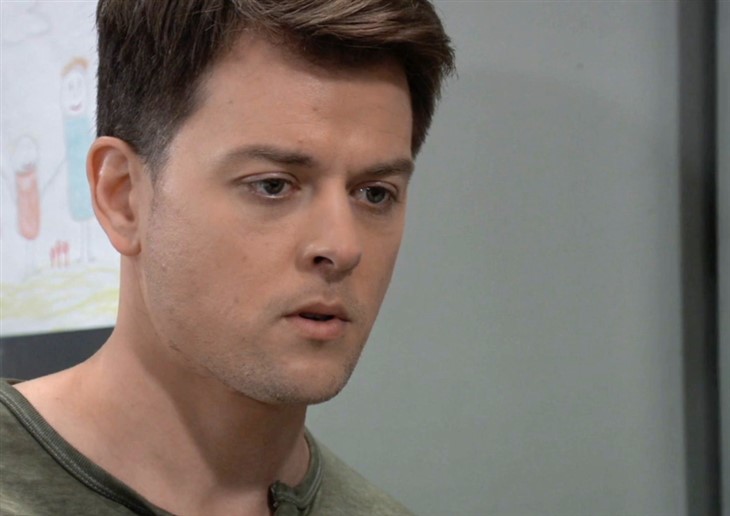 General Hospital Spoilers – Say Carly Spencer Has A Major Realization
Something is going to hit Carly differently following this tough conversation with Michael. What will dawn on her now and does it change her circumstances at all?
GH Spoilers — Michael is Disappointed
Michael had every hope when he approached his mom with the evidence to use against Sonny that she would take it into consideration and end up using it. He can't believe that she would be willing to sacrifice herself for Sonny.
General Hospital Spoilers Hint Trina is Shocked
The contents of the box Victor Cassadine (Charles Shaughnessy) left behind for Spencer Cassadine (Nicholas Chavez) just might put Esme Prince (Avery Kristen Pohl) away for a long time. But Trina and Spencer may not come down on the same side where manufactured evidence is concerned.
GH Spoilers — Portia's World Gets a Bit Brighter
Portia is delighted to see her brother, Zeke Robinson (Gavin Houston) is back in Port Charles and planning to stick around for a bit. Can he help talk some sense into Trina about her choice in boyfriends, though?

GH Spoilers — Brook Lynn and Chase Get Cozy
Brook Lynn and Chase enjoy some time together, poolside. How is she going to make sure this reunion isn't brought to an abrupt halt by Chase finding out what she did to get him back on the police force?
General Hospital Spoilers — June 2 — Mason Calls Austin and Ava to Task
Mason is finally circling back around and he's going to be asking for favors. First up, Ava Jerome's (Maura West) connection to Sonny is of great interest to him.
Which storyline are you most looking forward to following on GH on Monday, June 5th? Let us know, and keep checking back for more General Hospital news and spoilers.