General Hospital Spoilers: Monday, November 12 – Sonny Considers "What If" He Had Never Forged A Life Of Crime – Dante Returns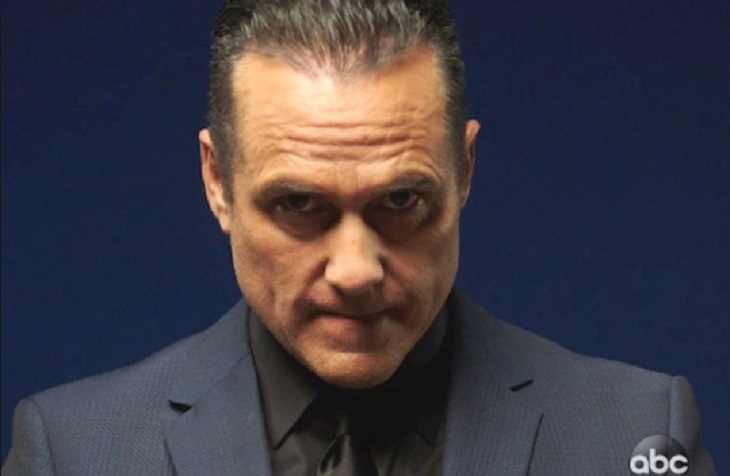 General Hospital spoilers for Monday, November 12, tease that we're in for a very special and unique GH episode. It is described as a "Sonny-centric" episode and will feature Sonny (Maurice Benard) reflecting on his life and considering what might have happened if he had made different life choices.
In particular, Sonny will think about what his life would be like today had he never begun his life of crime. His life in the mob really started when he killed Margaux's (Elizabeth Hendrickson) father, Vincent Marino. But what would have happened if Sonny never took that fateful step?
This episode will consider such questions and take viewers on a journey with Sonny about his life and times, and give viewers a glimpse of what Sonny's life would have been like had he never forged a life of crime.
Monday's episode will feature some other key players as well, including Dante (Dominick Zamprogna), who will make a special appearance. Olivia (Lisa LoCicero), Jason (Steve Burton), and Carly (Laura Wright) will also appear. It will be interesting to see how these characters' lives would have been affected by Sonny making different life choices as well.
NEXT WEEK ON #GH… Sonny gets a glimpse of the Port Charles that could have been. @MauriceBenard #GH55 pic.twitter.com/KCJSFdnjCW

— General Hospital (@GeneralHospital) November 8, 2018
And as a special treat, this episode will feature Maurice Benard's real-life son, Joshua Benard, playing the part of a younger Sonny in flashbacks. There's an exciting scene in the promo for Monday's episode of Joshua Benard portraying Sonny as a boy and menacingly pointing a gun at someone.
It looks like we're in for a great episode on Monday! Stay tuned to the ABC soap and don't forget to check Celebrating The Soaps often for the latest General Hospital spoilers, updates, and news.