General Hospital Spoilers: Nikolas Cassadine – The Talk Of The Town!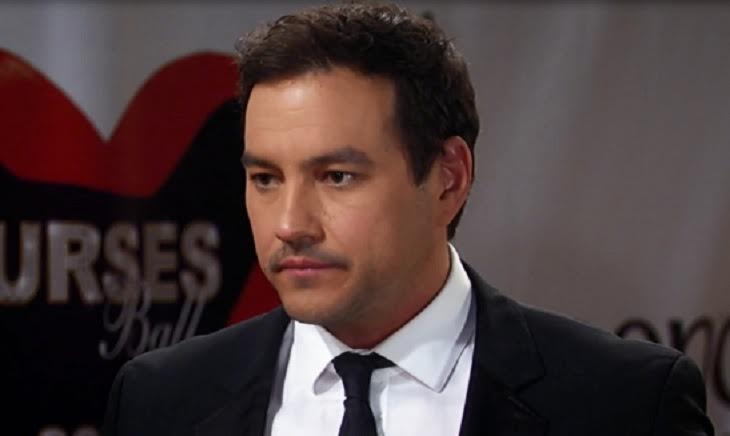 General Hospital spoilers have been teasing a possible return of Nikolas Cassadine (Tyler Christopher, most recently Nick Stabile) for months now; but on November 7th, there were at least five mentions of Nikolas and a lot of memories discussed! True, it was said to have been Nikolas' birthday so it would be natural to remember him on his special day; but in the world of soap operas, many times when an absent character is mentioned, for whatever reason, it means they are returning!
If Nikolas IS alive and Spencer Cassadine (Nicholas Bechtel) knew anything about it, he is a VERY good actor, shedding tears over his father and saying how much he misses him. Of course, even if he is alive Spencer has not seen him for a very long time and General Hospital fans cannot be sure if they have even been in touch!
Nina has an idea that might help Sasha's stay in Port Charles a little easier. But will her daughter agree? #GH is brand-new and STARTS NOW on ABC! #GH55 pic.twitter.com/RLidXT2zgD

— General Hospital (@GeneralHospital) November 9, 2018
It would certainly be a perfect time for Nik's reappearance since his mother Laura Collins (Genie Francis) is having a very rough time, having been dumped by who she thinks is her husband Kevin Collins (Jon Lindstrom) but who of course is actually his evil twin Ryan impersonating him! The more she digs into the reasons for her marriage falling apart, and the more she digs into "Kevin", the more danger she's in, and having her son, a grown man living with her would offer some measure of protection. Spencer may be able to kick Ryan in the shin hard enough to slow him down but that would only make him madder and more dangerous! Of course Laura is emotionally devastated too, and the reappearance of Nikolas would be great comfort for her.
General Hospital powers that be have said concerning Genie Francis' return to the show that Laura would have two overlapping storylines; the mayoral race is not a new storyline, just a storyline that she has picked up again. Ryan/Kevin is a new storyline and the return of Nikolas would be a second one that she would naturally be involved in. Stay tuned to General Hospital and keep checking General Hospital spoilers frequently for the latest developments!