General Hospital Spoilers Monday, September 11: Sonny Over Confident, Maxie Determined, Esme's Big Decision, Trina Uneasy
Esme Looks to Get Out of Dodge!
General Hospital spoilers for Monday, September 8, 2023 reveals everyone rallies around Sonny Corinthos (Maurice Benard) during his time of need, and he makes promises he can't keep. Maxie Jones (Kirsten Storms) gives Felicia Scorpio (Kristina Wagner) an update.
General Hospital Spoilers Highlights
Esme Prince (Avery Kristen Pohl) makes herself scarce. TJ Ashford (Tajh Bellow) and Molly Lansing Davis (Brooke Anne Smith) are excited to share their news.
Spencer Cassadine (Nicholas Alexander Chavez) makes a play at romance, but Trina Robinson (Tabyana Ali) may not be down with it.
General Hospital Spoilers – Monday, September 11, 2023: Sonny Corinthos Is Loved — And Hated
Is it already arraignment time for the don? Michael Corinthos (Chad Duell) is sure to show up to support his father, and Dex Heller (Evan Hofer) is likely to as well.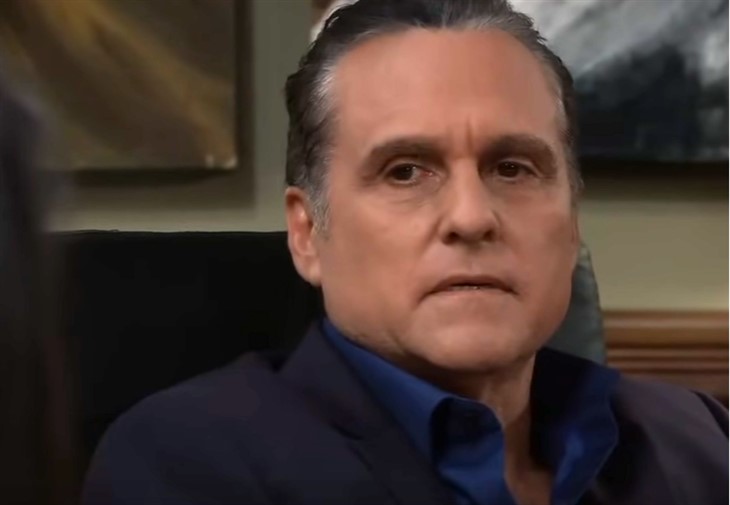 But will their public conversation catch someone's attention?
General Hospital Spoilers – Say The Mob Boss Is A Little Too Sure Of Himself
Sonny will reassure Nina Reeves (Cynthia Watros) and Kristina Corinthos Davis (Kate Mansi) that all is going to be fine, but he doesn't actually know that.
GH Spoilers — Maxie Updates Felicia
Maxie has a lot of plates spinning in the air right now. Her career could be tanking right alongside Deception, but she's not going to let that deter her from making sure her kids have this new space to call home.
General Hospital – Spoilers Hint Esme Doesn't Care To Stick Around
Esme is looking for what comes next in her life, and she thinks the next step could be a place of her own with Ace Cassadine (Jay and Joey Clay). How will Spencer feel about that decision though?
READ THIS: Find out what happens next on General Hospital.
GH Spoilers — TJ And Molly Have News For Their Family
Will Curtis Ashford (Donnell Turner) and Jordan Ashford (Tanisha Harper) delight in Molly and TJ's news that their surrogate may very well be on her way to pregnancy with their child?
General Hospital Spoilers — September 11 — Trina Robinson May Not Appreciate Spencer's Effort
Trina is feeling uneasy about Spencer's living situation with Esme, and what girlfriend wouldn't be? When she finally tells him how she feels about how close he's become with her nemesis, he will pull out a major move to convince her that he only has eyes for her.
Which storyline are you most looking forward to following on GH on Monday, September 11th? Let us know, and keep checking back for more General Hospital news and spoilers.