General Hospital Spoilers: Nina's Meddling Will Be Her Undoing, But Not Before it Undoes Drew and Carly
General Hospital spoilers suspect Nina Reeves (Cynthia Watros) is going to spell the end of Carly Spencer's (Laura Wright) love affair with Drew Cain (Cameron Mathison). While Nina may not come on top in her plot for revenge — as she's unknowingly going to send her own fella to the slammer — she's still going to relish in knowing she ruined Carly's happy ending, too. Of course, Sonny is still going to end up with one of these women, and it's starting to look like there's no way it's going to be Nina. If she loses the mafia kingpin to Carly, there's no telling what kind of dust she might kick up in the name of revenge.
General Hospital Spoilers — Drew Cain And Carly Spencer Are Over
Nina's plan to get Carly behind bars by convincing Drew to turn on her is pretty perfect — if she can pull it off. By making Olivia Quartermaine (Lisa LoCicero) her patsy, no one will be any the wiser as Olivia rushes to warn Drew that Carly is going to turn on him in favor of Sonny.
Would she really do that? Drew won't want to believe the words coming out of Olivia's mouth, and he and Carly will later both question why she would believe Nina — of all people. But Nina is mapping this out pretty well to make sure questions are only asked down the line, when it's too late.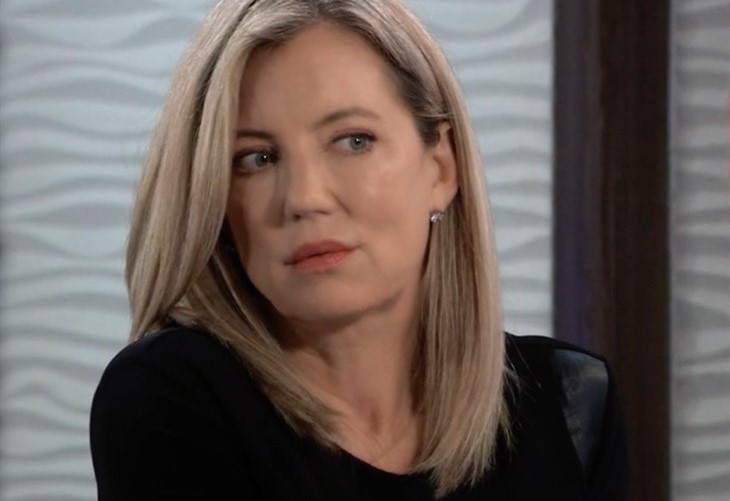 Rumor has it she will be successful at getting Drew to believe Carly is going to turn on him, and choosing to do it to her first.
GH Spoilers – Claim Sonny Corinthos May Be Done For, Too
What Nina won't see coming is that Carly won't have to turn Sonny in for him to end up in hot water. The don just isn't going to let her go through with v
She is the mother of his children, and that's more important to him than his fiancé or any future life he has yet to live. Sonny knows Carly's place is at home with their kids, and if she won't turn him in, he's going to turn himself in to set her free. Sorry, Nina, but Carly always comes first!
General Hospital Spoilers — Carly Spencer Wins Again
Every time Nina thinks Carly is about to get what she thinks she deserves, she comes out of every disaster nearly scot-free. Or at least, that's how Nina sees it. From Carly's point-of-view, she has suffered the death of her husband, his shocking return, and learning that Nina knew he was alive the whole time.
She has struggled with the loss of a child just like Nina has. But Sonny's fianceé just can't see things outside her own narrow scope. So when the SEC drops all the charges against Carly, and Sonny is in jail paying for her mistakes, Nina isn't going to forget that. With Drew and Carly already on the outs, what else can she possibly aim to take away from her? Stay tuned for more GH news and spoilers to find out.