General Hospital Spoilers: Parting is Such Sweet Sorrow — Will We See Blair Cramer Again?
General Hospital spoilers spill fans were elated to see Blair Cramer (Kassie DePaiva) back in action recently. It's been 11 years since we last saw her and that was far too long; now, viewers are wondering if we'll be waiting just as long to see her again.
The most optimistic of fans are cheering her on in hopes that their reception will light a fire under GH writers to keep her on the map. Jackson 'Jack' Montgomery (Walt Willey) got a double reprisal; why shouldn't Blair? From the sounds of it, it seems like Kassie could be open to taking things farther.
General Hospital Spoilers — Blair Cramer's Busyness Could Keep Her Away
It's probably true that a woman like Blair doesn't have a lot of free time to part with. Whether she's running a publication or running her mouth to Dorian Lord (Robin Strasser), Blair fills her time card well.
It only took moments of chatting with Martin 'Marty' Grey (Michael E. Knight) for us to learn Blair's divorce from him may have been tangled up in an affair she had with David Vickers (Tuc Watkins), too.
Thus, it sounds like the woman has a full plate back in Llanview, and that's reason enough that we may not see her again.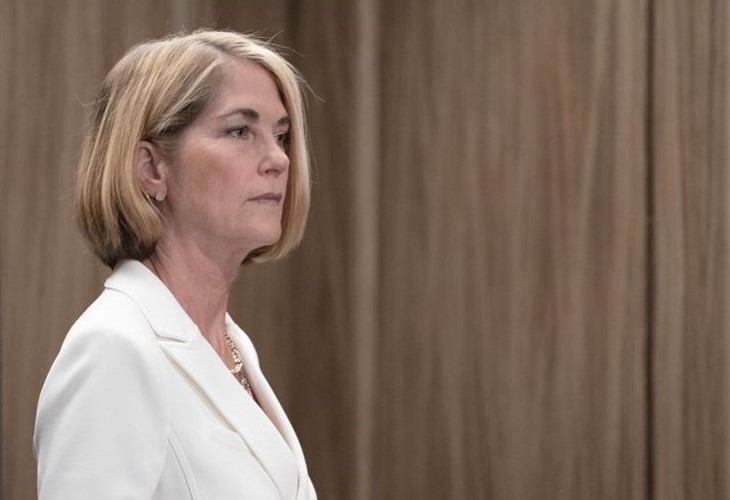 GH Spoilers – Suggest Tracy Quartermaine 's War Might Bring Her Back
Still, Tracy Quartermaine (Jane Elliot) isn't slated to take Lucy Coe (Lynn Herring) to court for another six months. That gives Blair plenty of time to make arrangements for another visit to Port Charles.
Will it be for business or pleasure though? It was clear when she sat down with Tracy at the Mtro Court that she didn't only want to talk shop.
In fact, Blair practically gushed over Jackson 'Jack' Montgomery — and that leads us to wonder if he's enough of a reason all on his own to bring her back around.
READ THIS: Find out what happens next on General Hospital.
General Hospital Spoilers — What About That Jack Montgomery Reference?
When Tracy mentioned how wonderful Jack was as an attorney and thanked Blair for the recommendation, the chatter didn't stop there.
Tracy hasn't much time for romance in her life but it seems men are still never far from Ms. Creamer's mind as she boasted about Jack's noticeable good looks.
If we do see Blair again, we won't be the least bit surprised if she shows up just in time for the next court hearing to make sure she crosses paths with the handsome legal eagle. What do you think?
Will we be seeing Blair again? Share your thoughts with us below and keep checking back for more GH news and spoilers.
For more about what's happening on your favorite soaps and more ways to connect with us, join the conversation on our Facebook Page, check out our Twitter feed, look for an update on our Instagram, follow us on Threads , Always stay up-to-date with us on Google News, or drop us an e-mail HERE! See you there!