General Hospital Spoilers: Spencer Leaves Town — And Nikolas Kidnaps Ace
General Hospital spoilers tease Spencer Cassadine (Nicholas Alexander Chavez) is headed to a weekend getaway in New York City with Trina Robinson (Tabyana Ali) soon.
While Esme Prince (Avery Kristen Pohl) would secretly love nothing more than to pox those plans, she's still conveniently lying to herself about what Spencer really means to her and how she actually feels about him.
We could argue that Spencer is doing the same — pretending he has zero interest in Esme when he clearly gets distracted by everything from her looks to the way she parents his baby brother on a pretty regular basis.
He has prioritized her and Ace Cassadine (Jay and Joey Clay) over everything else in his life. Are we supposed to believe doing the right thing is suddenly so easy for Spencer after all these years — even when it means making a young woman he hates a priority in his life? Regardless, he'll have a tough time forgiving himself when his trip out of town leaves Esme and Ace vulnerable and at risk.
General Hospital Spoilers — Spencer Cassadine Is Softening Up
Spencer seems to be coming around to the idea of living with Esme in perpetuity. When he first had to share space with her at his grandmother's place, he wasn't looking forward to the situation at all.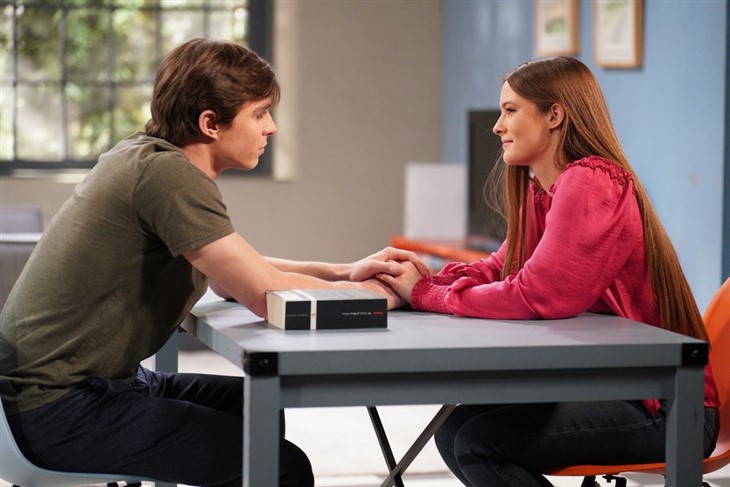 Now, he's gotten a chance to see Esme in action as a mother, and he's been surprised by how much he approves of the way she parents Ace.
They rarely bicker anymore and seem to see eye on eye on most of the decisions that need to be made for his well-being. But now that they've settled into a routine, Spencer is thinking about the well-being of his relationship with Trina.
It's clear that they need some quality time together, and carving it out in NYC seems like the best way to keep all thoughts of Esme at bay for the both of them.
GH Spoilers – Hint Nikolas Is Tough As Nails
Spencer may think rather lowly of his father, given that he has now abandoned both of his children. But little does Spencer know, it wasn't really Nikolas' doing that he was gone for so long — though it may be now.
We saw Nikolas leave Austin Gatlin Holt's (Roger Howarth) place, but he did so leaving out a few key details about his trip abroad. He was never intending to leave for Europe alone.
MUST WATCH – GH Spoilers: Dr. Montague Tries To Finish Off Sasha, Who Will Save Her?
General Hospital Spoilers — Ace Cassadine Is Missing
Spencer will be out of town gallivanting with Trina and living it up in NYC while Esme is at home trying to stay focused on the path laid out before her rather than the feelings she's developing for her son's big brother.
This weekend getaway for Sprina may be the first time Esme is really forced to acknowledge how she's starting to feel about Spencer.
At the same time, rumor has it Nikolas may come home to roost, and he could end up scooping Ace up and taking him to Europe with him!
A kidnapping at the hands of a man no one has seen in over six months? Sounds like a Cassadine! Spencer may race back to Port Charles, but will he make it in time? Stay tuned for more GH news and spoilers to find out.