General Hospital Spoilers: Shocking Truths Revealed, Will Reading, Frayed Nerves, Hidden Mystery
General Hospital spoilers and updates tease two truths will be revealed during the week of Tuesday, May 30-Friday, June 2. Victor Cassadine's (Charles Shaughnessy) will reading takes place, his voice from beyond the grave on a prerecorded message, and the paternity test results are in for Curtis Ashford (Donnell Turner).
General Hospital Spoilers – The Reading Of Victor Cassadine's Will
Anna Devane, (Finola Hughes) Spencer Cassadine, (Nicholas Alexander Chavez) Alexis Davis, (Nancy Lee Grahn) Ava Jerome, (Maura West) and Laura Collins (Genie Francis) all got invitations to the will reading.
At the Collins house, Anna is not seen but the rest sit on a couch watching Victor speak on a laptop as he welcomes them to the reading of his will.
Anna is there as she will get a bad feeling when she hears what Victor has in store for her, later finding out as she's in the Metro Court.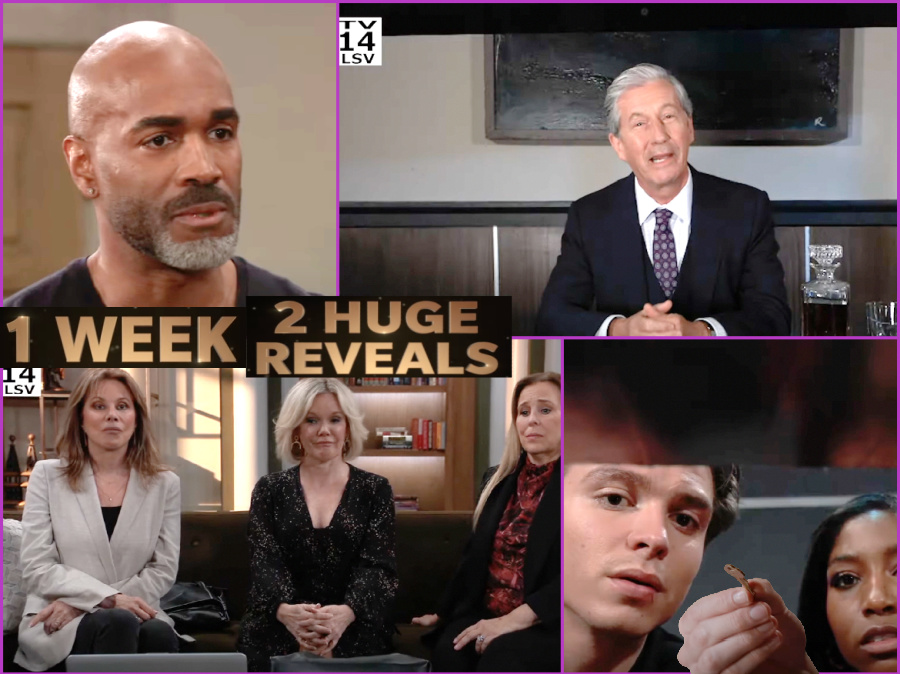 Laura looks nervous, understandably, as she watches Victor on the laptop screen and hears what he has to say. Alexis and Ava have looks on their faces that indicate nothing he has to say will surprise or shock them.
GH Spoilers – The Results Are In
At the Ashford/Robinson house, Marshall Ashford, (Robert Gossett) Portia Robinson (Brook Kerr) and Stella Henry (Vernee Watson) look apprehensive as they wait to hear about the paternity test.
Curtis says in minutes he'll find out if he's going to be a father, Portia and Trina Robinson (Tabyana Ali) don't look happy. Marcus Taggert (Réal Andrews) is not seen, although he should be there as well since he too could ultimately be the father.
The real question here is if whatever the results turn out to be are correct-even though Curtis turned her down, previously Selina Wu (Lydia Look) had offered to skew the results.
Someone in that room would have reason to want the results to be skewed and Curtis be Trina's father whether he and she do or not-did they?
General Hospital Spoilers – The Key
Back at the will reading, Victor continues and says, "I leave you the truth" as Spencer apparently is left a very old antique key. The key opens a large box and Trina is with him as they peer inside, pensively-the key looks much older than the box that it opens.
What could Victor have decided to leave for Spencer inside such a large box-it really doesn't look like a safety deposit box although it could be, a giant economy sized one.
The key, however is very old and appears to be rusty so whatever is in the box itself is probably very old as well. Spencer and Trina's faces seem to say "What IS that?!"
Be sure to catch up on everything happening with GH right now. Come back here often for General Hospital spoilers, news, and updates.