General Hospital Spoilers: Sonny Is Onto Dex, And So Is Dante — Will He Ride To His Father's Rescue?
General Hospital spoilers reveal Sonny Corinthos (Maurice Benard) knows Dex Heller (Evan Hofer) is lying to him, and he's not going to stand for it. Months ago, Dante Falconeri (Dominic Zamprogna) pulled Dex into the PCPD for questioning. Dante has a sneaking suspicion that Dex was somehow involved in the van that crashed when transporting Anna Devane (Finola Hughes) and Heather Webber (Alley Mills) from General Hospital, back to prison.
Still, the clues never lined up for him to press Dex any further, but he couldn't shake the feeling that Dex wanted to tell him more than he let on.
General Hospital Spoilers — Dante Falconeri And Dex Heller Meet Again
On New Year's Eve, Dante was grabbing an ice cream sundae with his lady love, Sam McCall (Kelly Monaco), when they ran into Dex at Kelly's. Again, Dante presented him with the option to tell him whatever it was the good cop believed Dex was holding back, but Sonny's up-and-coming associate kept his lips sealed. When he left, Sam inquired as to whether Dante was actually trying to protect his father — or build a case against him. At that moment, it appeared that Dante wasn't sure of the answer to that himself.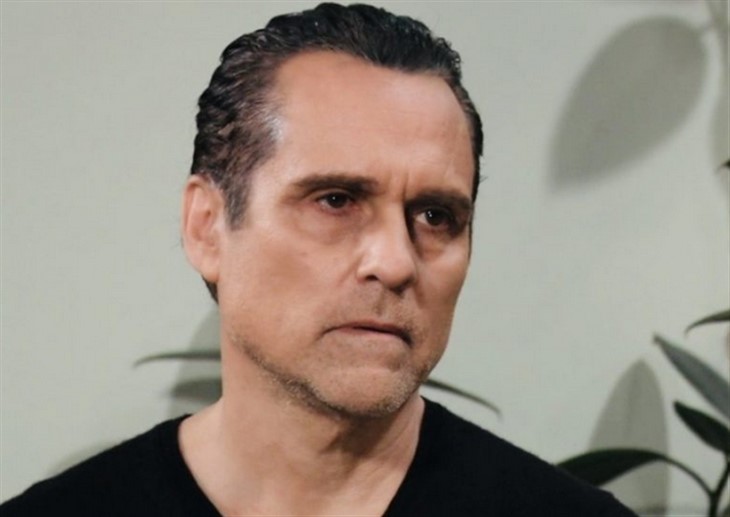 GH Spoilers – Hint Dante Falconeri Feels Conflicted
Sometimes, Dante gets ahead of himself and sounds like he is building a case against Sonny; other times, he's hopeful he will never have to arrest his own dad. Dante loves his father, and he has turned his cheek to some of his less savory activity in the past. He says he doesn't want to ever be in the position of having to place his dad in lock-up, but the cop in him can't stop himself from digging into the reality of what Sonny is up to. Dante doesn't like to be kept out of the loop, but he can't have a close relationship with his father as long as Sonny is a career criminal. Is it possible Dante wants to see his dad's enterprise come to an end just so it's not the elephant in the room driving a wedge between them anymore?
General Hospital Spoilers — Dante Falconeri Doesn't Like Dex Heller
Of course, it's possible that Sonny's other son will make waves that prevent Dex from seeing his plan through. Dante has been going through the motions during the last six months and trying to figure out how he really feels about his father's line of business — or rather, how it makes him feel about his father. Just because he doesn't like what Sonny engages in doesn't mean he thinks his dad deserves to be betrayed by a rat.
If he gets wind of what Dex has planned, he just might circumvent him and remove Sonny from the equation entirely by targeting the Pikeman group and making his dear old dad look like the targeted victim of their operation instead. That would certainly offer up a good plot twist and foundation for a more sinister and dirty cop side of Dante to appear, which we know is a part of his personality that is lurking somewhere in his past. Keep checking back with us for more GH news and spoilers just ahead.