General Hospital Spoilers Monday, March 13: Sonny In Danger, Cody Lies, Carly Mediates, Victor Furious
General Hospital spoilers for Monday, March 13, 2023, reveals Josslyn 'Joss' Jacks (Eden McCoy) and Bobbie Spencer (Jaclyn Zeman) grow closer. Sonny Corinthos (Maurice Benard) realizes he's a target. Cody Bell (Josh Kelly) skirts the truth, again Carly Spencer (Laura Wright) mitigates a problem. Victor Cassadine (Charles Shaughnessy) is stunned by what he learns.
Laura Collins (Genie Francis) sits down with Felicia Scorpio (Kristina Wagner). Ava Jerome Cassadine encourages a nervous Nina Reeves (Cynthia Watros). Drew Cain (Cameron Mathison) has a proposition for someone.
General Hospital Spoilers – Monday, March 13, 2023: Joss Jacks And Bobbie Spencer Make Time For Girl Talk
Joss is making time to talk with her grandmother on Monday, March 13th. Will she confide in her about her new relationship with Dex Heller (Evan Hofer)? Speaking of that, Joss will also open up to her mom about her new guy, and just how far she thinks he's willing to go to be with her.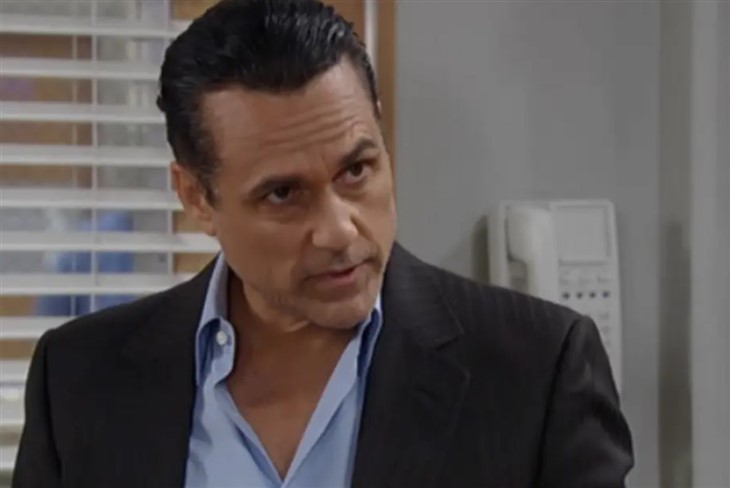 GH Spoilers — Cody Bell Keeps The Truth To Himself
Cody has enjoyed spending time with Mac Scorpio (John J. York), but knowing they are father and son, and keeping it from Mac, is starting to wear on him. He's going to have a brush with the truth, but he'll keep his lips zipped. Will he even tell Mac the truth about that paternity test?
General Hospital Spoilers – Say Sonny Corinthos And Dex Corinthos Are Under Fire
When Sonny and Dex end up at serious risk, he's going to start putting the pieces together and realizing it may be Dex who got him into it in the first place. Will Dex realize Sonny truly is onto him? Will Michael Corinthos (Chad Duell) care?
GH Spoilers — Carly Spencer Plays Mediator
Carly is going to play mediator between two parties. Does this have something to do with Joss and Dex, or might she be squarely in the middle of Drew and Ned Quartermaine (Wally Kurth)?
General Hospital Spoilers – Tease Victor Cassadine Is Shocked
When Victor learns that Elizabeth Baldwin (Rebecca Herbst) secured an immunity deal for herself by rolling over on Nikolas Cassadine (Adam Huss) and telling the PCPD everything he did to Esme Prince (Avery Kristen Pohl), he's not going to be pleased. Look for him to hunt the good nurse down at the hospital and give her a piece of his mind.
GH Spoilers — Laura Collins And Felicia Scorpio Talk Strategy
Laura and Felicia discuss the details of keeping Lucy Coe (Lynn Herring), Anna Devane (Finaole Hughes), and Valentin Cassadine (James Patrick Stuart) under wraps. Something's got to give soon because three is becoming quite the crowd at the safe house.
General Hospital Spoilers Leak Ava Spencer Props Nina Reeves Up
When Nina lets Ava know she's onto Drew and Carly's big secret and how the SEC is entangled with it, Ava isn't going to understand Nina's hesitation to take Carly down. This is what she's been waiting for, so why is she still waiting?
General Hospital Spoilers — March 13 — Drew Cain Puts An Offer On The Table
Drew is going to reach out to Ned and suggest a truce of sorts. Will Ned take the bait when Drew offers to take himself out of ELQ?
Which storyline are you most looking forward to following on GH on Monday, March 13th? Let us know, and keep checking back for more General Hospital news and spoilers.