General Hospital Spoilers: Spencer Gets Bad News From Diane
General Hospital Spoilers tease that Spencer Cassadine (Nicholas Chavez) isn't going to handle this next surprise very well. Spencer has been counting on becoming the caretaker of his new baby brother, Ace Cassadine. He is clearly already smitten with the little man and hoping to take him home, but alas, Diane Miller (Carolyn Hennesy) is going to inform him it's not in the cards. What happened? How could any judge think it's not in Ace's best interest to be with his blood relative over any home that the state could place him in under foster care?
General Hospital Spoilers — Spencer Cassadine Does Have a Record
We can't forget that Spencer is a two-time convicted felon. The state will take things like that into account when determining the best course of action for where to place a child. Nonetheless, Spencer was the only person in the family stepping up to the plate.
Laura Collins (Genie Francis) might have thought about it herself, but she wasn't going to cross her grandson, Spencer. Still, she has concerns that he isn't ready for fatherhood, and she feels like she needs to remind him that this is not his son and that Esme Prince (Avery Kristen Pohl) still deserves to know him, too. In reality, Spencer's personal feelings might blind him to what is actually best for Ace.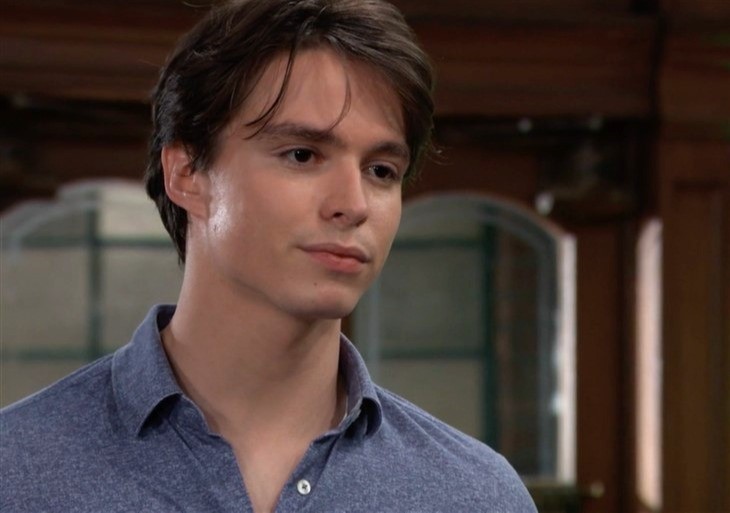 GH Spoilers – Say The State Agrees — Sort Of
The court actually did agree that baby Ace should be with someone who is a part of his family. Esme obviously has no blood relatives who are able to care for her son. She is going to prison, where her mother — Heather Webber (Alley Mills — already resides.
Her father, Ryan Chamberlain (Jon Lindstrom), has just been killed by Mac Scorpio (John J. York). Unless someone else stepped up to the plate, it seemed like a clear shot for Spencer to be awarded custody. But of course, someone else has stepped up to the plate, and they are arguing that they would be a better custodian for the child than Spencer, who is barely an adult himself. He's not going to tolerate such implications that he isn't an adult though, especially as he continues to compare himself to his father, Nikolas Cassadine (Adam Huss).
General Hospital Spoilers — To Victor Cassadine Goes The Baby? Maybe
The most plausible explanation is that Victor Cassadine (Charles Shaughnessy) — who has just shown up to meet baby Ace as Spencer was preparing to take him home — challenged Spencer's petition for custody. Perhaps he's already won, and it wouldn't be hard for him to compete with someone of Spencer's age with less life experience.
However, someone else could have challenged Spencer's petition and won merely based on merit, and that person is Maggie Fitzgerald (Heather Olt). If she is tying things up in court as she jumps across the pond and settles into life in Port Charles, a court may be willing to award her custody since she is an experienced nanny and had a long-term hand in raising Ace's mother. Stay tuned for more GH news and spoilers to find out where Ace ends up, and how Spencer handles the news.