General Hospital Spoilers: T.J. And Molly Are Out — Esme And T.J. Are In?
General Hospital spoilers claim T.J. Ashford's (Tajh Bellow) trucking right along. He and his domestic partner, Molly Lansing Davis (Mia Holiday Kriegel), were excited to embark on the next chapter of their lives together — seeking parenthood. But it all came to a crashing halt when Molly learned that endometriosis would prevent her from ever having a child of her own or becoming pregnant. Life seemed to have suddenly taken a turn for the worse.
Domestic partnership woes, grief, and emotional turmoil are the new norm for T.J., who just wants the happy life he once had with Molly back. As he faces fertility problems and mourns the life he thought he would have with Molly, he's struggling to put his own feelings aside to give her the support she needs. But suppressing his emotions isn't the answer, and we can be sure it won't be long before the simmering resentment boils over. Enter Esme Prince (Avery Kristen Pohl), the last person anyone would expect to offer a helping hand. Will Esme and baby Ace Cassadine (Jay and Joey Clay) be the answer to T.J.'s prayers — or at least a welcomed distraction?
General Hospital Spoilers — Parenthood on Pause
Molly and T.J. are back together, but let's just say, they might want to hold off on ordering the onesies and baby bottles. Rumor has it that their disagreements on which path to take to become parents are going to cause some major tension. It's all fun and games until T.J. isn't keen on the plans Molly has finally come to make herself comfortable with. It seems like one hurdle after the next for these two lies ahead, and it's going to make for a pretty painful and unhappy ending to their partnership that never really got off the ground.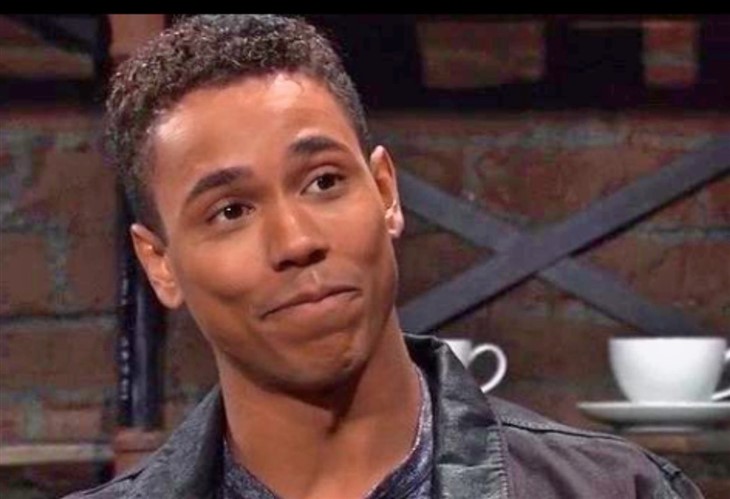 GH Spoilers Say Molly Moves Out
Molly has already stomped off in anger a few times. That's a trademark move for her when she doesn't know how to handle what reality has thrown her way. T.J., on the other hand, prefers to focus on the issue at hand and make decisions based on what control he does have. Molly won't settle for that, and she's not going to dig how willing T.J. is to settle for less. Perhaps he suggests adoption instead of surrogacy when he finds out she would like one of her sisters to take on that role for them. When T.J. and Molly can't see eye to eye on any of their future plans, she just might push pause and decide time apart is what they need to get a clearer picture of what lies ahead.
General Hospital Spoilers — T.J. Embraces a Distraction
Esme has never been so timid before. Maybe she really is suffering from amnesia and can't recall the tenacious and cunning young woman she used to be, but the softer side of her might be just the ticket to getting T.J. to look in her direction. Esme has been no stranger to GH over the last few months. Showing up after giving birth on Spoon Island — following an escape from prison — was a shock, but probably not nearly as much as when she rushed to the hospital to hold her baby boy after he was brought home from Greenland, where Victor Cassadine (Charles Shaughnessy) was holding him captive.
Suffice it to say that while Esme has committed her fair share of crimes, she has also been through the wringer. T.J. has the kind of heart that can see that — and it's going to be a lot easier to see what he wants when she's holding her little boy. A fatherless little boy and his damsel in distress mother — will T.J. be able to resist that combo when Esme offers him an olive branch to rest his weary head upon? Stay tuned for more GH news and spoilers just ahead to find out.